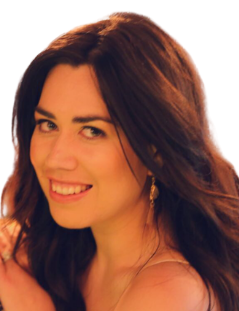 Whether your dreaming of a remote beach holiday in the archipelago of the Philippines, wanting a 6 star trip to a world-renowned golf course, or a river cruise down the Nile River… Chances are I've sent someone there, or I've even been myself.
Due to having a family who loves travel, and having a fortunate and rewarding career in the travel industry, it appears I've been traveling my whole life. Always on the move, always encouraging my friends, and clients to see the world and take in as much of it as possible while they can. It's especially at this time in a Covid world, I'm so glad I have always taken the opportunity to go. To travel with no regrets. That's what I hope to encourage my clients and friends to continue striving for today. For new experiences, new cultures, and new ways of life, all the while making it easy for them to do this through my expertise and experience that everything goes smoothly.
I've taken the stress out of the planning for my clients for years now. I know it's so much more reassuring having a real person to talk to, instead of sending your hard-earned money over the internet all in just good faith. I know if I have something big and important I needed carried out, I would go to the professional, who does this every day. I am that professional for lots of people around NZ and even overseas. Whether it's corporate or leisure travel – I can help you. I'm independent and easy to get a hold of. I've been a part of this for long enough to have a reputation of being honest, approachable, and dedicated to providing you with the best service. My phone and emails are always on so when the unforeseen happens – I can always step in and help.
From the streets of NYC looking for the best bagels in Williamsburg, to skiing the slopes of British Columbia, visiting wineries in the beautiful valleys of Chile, to 5-star hotels in Paris, to camping under the stars in the Scottish highlands, chances are I've been there and can help you navigate these unforgettable memories. I'm so excited for you to experience the trip you have dreamed of and one you will never forget. I would love to hear from you!
I have access to a huge range of travel specials and deals.
I'm a one stop shop for all travel. Flights, cruises, tours, rental cars – I can book it all.
I'm your travel troubleshooter. If you run into the unexpected, call me. I'll get it sorted.
I'll come to you – I'm happy to meet you at a cafe or after hours to chat about your plans.
I'm a local business, not an anonymous website or company based halfway around the world.
If you have any travel plans, or if you'd like a quote, please get in touch – I'm happy to help!