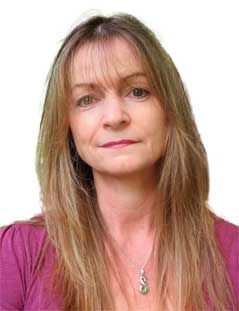 PH:
+64 9 813 1320
MOB:
+64 21 176 7432
barbara.brough@nztravelbrokers.co.nz
Join My Newsletter


After 16 fulfilling years consulting at a thriving local Travel Agency I felt ready for a change and a new challenge.
No sooner had I stepped out the door I realised that travel was in my blood and found the opportunity to continue with this passion as a Travel Broker.
Besides travelling myself, one of my great pleasures in life is putting together a dream holiday and seeing it become a reality. Whether it be a family vacation, a first OE, a couples getaway, an exotic adventure or even a Business trip I will go the extra mile to make the experience memorable. From a holiday on the Gold Coast to a complex round the world itinerary, I thrive on the opportunity to create the trip of your choice.
I have been very fortunate to be able travel to many destinations within Europe, the Americas, Asia, the South Pacific and Australasia over the years although there will always be more on my bucket list. I have a good worldwide knowledge base and am confident that I have the expertise and contacts to make arranging your travel seamless and stress free.
Please do not hesitate to contact me by phone or e-mail when you are planning your next trip.
I have access to a huge range of travel specials and deals.
I'm a one stop shop for all travel. Flights, cruises, tours, rental cars – I can book it all.
I'm your travel troubleshooter. If you run into the unexpected, call me. I'll get it sorted.
I'll come to you – I'm happy to meet you at a cafe or after hours to chat about your plans.
I'm a local business, not an anonymous website or company based halfway around the world.
If you have any travel plans, or if you'd like a quote, please get in touch – I'm happy to help!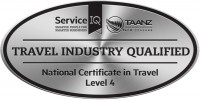 BarbaraBrough