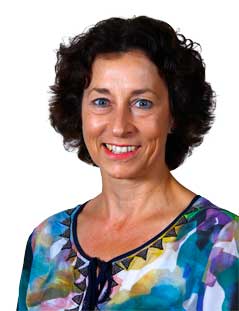 PH:
+64 7 307 2315
MOB:
+64 27 722 6777
beryl.wilson@nztravelbrokers.co.nz
Join My Newsletter


I have worked in the Travel Industry for most of my working life, with over 30 year's experience.
Amazingly, I am still passionate about travel after all these years! The world has become a lot more accessible, but at the same time there are so many more choices available. For example, what was once a simple airfare from A to B, may now offer so many different levels of comfort, with a huge price variation. That's where I come in with my in depth knowledge of this process. I have travelled extensively throughout many countries and continents. I've experienced a huge range and style of accommodation and have travelled on just about every form of transport you can imagine; from elephant trekking in the jungle, to luxury cruising on the Danube.
The reason I have joined NZ Travel Brokers is so that I can achieve a better work/life balance. I still have heaps on my 'to do' list, and would like to tick off some of these things while I'm still fit and able to do so. I can therefore, still access all the great travel deals for you, as well as being able to offer a more personalised service.
I've lived in Whakatane now for over 10 years, and have built up a reputation to deliver great service, attention to detail, a cheerful and helpful disposition as well as provide in depth travel knowledge and advice.
I now have my home office up and running, so I look forward to being able to assist you with your travel arrangements.
I have access to a huge range of travel specials and deals.
I'm a one stop shop for all travel. Flights, cruises, tours, rental cars – I can book it all.
I'm your travel troubleshooter. If you run into the unexpected, call me. I'll get it sorted.
I'll come to you – I'm happy to meet you at a cafe or after hours to chat about your plans.
I'm a local business, not an anonymous website or company based halfway around the world.
If you have any travel plans, or if you'd like a quote, please get in touch – I'm happy to help!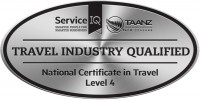 BerylWilson
Best Growth of the Year – Top 10 (2017)
Recipient NZ Travel High Achievers Award (2013, 2014)
Top Achiever for Globus Tour Sales 2014
QBE Broker of the Year – Placed 5th (2013)