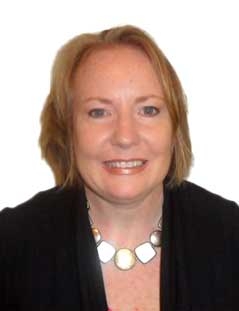 PH:
+64 9 834 4567
MOB:
+64 21 799 506
DX:
DP94505 Titirangi
christine.dietschin@nztravelbrokers.co.nz
Join My Newsletter


After 30+ years working in corporate and retail consultant roles within the travel agency and airline industry, I have welcomed the move to establish my own business as a home based Travel Broker in Titirangi, offering a personalised and professional travel service to regular and new clients alike.
My goal is to exceed your expectations by providing outstanding customer service and a range of choices and options to fit your individual travel needs and budget. I believe that my level of expertise and enthusiasm will ensure you of a hassle free, thorough and enjoyable travel experience. I welcome the opportunity to assist you with all aspects of your travel arrangements including:
Flight Bookings
Accommodation Bookings
Package Holidays
Cruises
Luxury Escorted Tours
Corporate Conferences and Incentive Travel
School team travel
Business Travel
Rental Cars and Campervan Hire
Coach Tours
Travel Insurance
Passports & Visa Requirements
I continually update my knowledge and skills to ensure that I am in a position to offer the best possible options, whilst at the same time remaining price competitive. I would be happy to come to your home, office or meet in a local cafe for a no obligation chat to identify your travel requirements and provide you with optimal alternatives and suggestions. I am contactable anytime by email or telephone and would love to hear from you.
I have access to a huge range of travel specials and deals.
I'm a one stop shop for all travel. Flights, cruises, tours, rental cars – I can book it all.
I'm your travel troubleshooter. If you run into the unexpected, call me. I'll get it sorted.
I'll come to you – I'm happy to meet you at a cafe or after hours to chat about your plans.
I'm a local business, not an anonymous website or company based halfway around the world.
If you have any travel plans, or if you'd like a quote, please get in touch – I'm happy to help!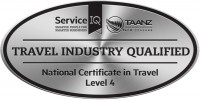 Highest Sales for 1 Cover – Placed 3rd (2016)