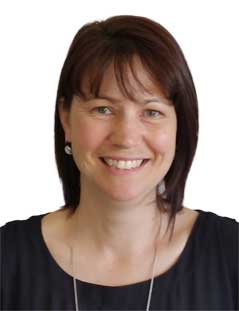 PH:
+64 6 355 3866
MOB:
+64 21 128 3172
colleen.kerr@nztravelbrokers.co.nz
Join My Newsletter


"To Travel is to Live" – Hans Christian Anderson
I started my career and passion for Travel nearly 20 years ago through out which I have worked in both corporate and leisure travel. During this time I travelled throughout Europe, Africa, Canada, USA, Asia, Australia and the Islands.
I took time out to have a family in 2009 and now that our youngest has started school my husband feels it is time for me to get back to work! Working from home for NZ Travel Brokers, I have the flexibility of being here for my family and being available for my clients when it suits us both, which I love.
As your Travel Broker I will take the stress out of planning your trip. I pride myself in my excellent customer service and will plan your holiday as if I was planning my own.
I am a fully bonded Travel Broker through TAANZ (Travel Agents Association of New Zealand) which means that you can deal through me with the same security as any Travel Agent.
I can assist you with all your travel requirements as I have access to competitive airfares, accommodation, cruises, sightseeing, shows, rental cars, transfers and travel insurance.
I would love to share my experiences, knowledge and passion for travel with you and I am just a phone call or email away!
Travel is the only thing you buy that makes you richer!
I have access to a huge range of travel specials and deals.
I'm a one stop shop for all travel. Flights, cruises, tours, rental cars – I can book it all.
I'm your travel troubleshooter. If you run into the unexpected, call me. I'll get it sorted.
I'll come to you – I'm happy to meet you at a cafe or after hours to chat about your plans.
I'm a local business, not an anonymous website or company based halfway around the world.
If you have any travel plans, or if you'd like a quote, please get in touch – I'm happy to help!

ColleenKerr