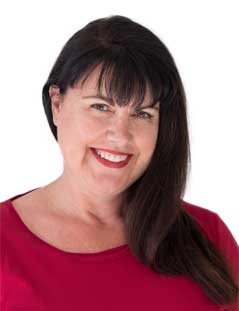 MOB:
+64 27 275 0908
debbie.hodder@nztravelbrokers.co.nz
Find Me On Facebook


Join My Newsletter


"YOU'RE OFF TO GREAT PLACES! TODAY IS YOUR DAY! YOUR MOUNTAIN IS WAITING, SO… GET ON YOUR WAY!"
-Dr Seuss
Hello, I'm Debbie and I'd like to look after your travel. After 14 years in the industry, I know what it is to travel for business, leisure, with a family, alone or as part of a large group.
Travel begins the moment you decide to go and I'd like to arrange every part of that journey with you. I pride myself on offering excellent customer service, attention to detail and going the extra mile. My goal is for you to have an awesome travel experience that exceeds your expectations.
As a TAANZ approved travel broker, I can help you with all your travel needs. Whether it's business or pleasure let me take care of it. As an added bonus I can do all of this over the phone, email or we can arrange to meet at a time and place that suits you.
Debbie Hodder from NZ Travel Brokers booked our South African holiday for us over December 2016/January 2017. She booked our family holiday for the 4 of us, my husband, myself and our 2 adult boys.

I saw a price advertised with a different Travel Agency. I asked Debbie if she could get the same price/deal for us, and she said she could.

This was going to be a really big trip for us, emotionally and financially! But it made it so much easier dealing with Debbie. She did everything for us, always answering my hundreds of questions and concerns! At all times she kept me well informed as to what she was doing and what stage she was up to.

A few days before we were due to depart, a visa mix up caused us worry and confusion as to what the visa requirements were travelling to South Africa. I was extremely stressed and worried, but Debbie was fantastic, and acted quickly to get back to me on prices and availability and changed our returning flights for us, and re-issued tickets which really helped to reassure me.

We had a fantastic trip, everything very well organised by Debbie! If you want an excellent travel agent who will communicate with you, get the best prices and go the extra mile use Debbie Hodder! Highly recommended!


Julie Charlton
It's been a few weeks since we returned from holiday and I'm still feeling so grateful for your organization and support, that made our holiday fantastic. Your attention to detail was flawless and your advice and tips were invaluable! It was so reassuring to know you you had thought through every element - and country... of our Europe trip. The tours you recommended were perfect and the timings of transfers, trains and flights went without a hitch.
Thank you so much for everything, I will be recommending you to everyone who wants to travel.


Allison
I have access to a huge range of travel specials and deals.
I'm a one stop shop for all travel. Flights, cruises, tours, rental cars – I can book it all.
I'm your travel troubleshooter. If you run into the unexpected, call me. I'll get it sorted.
I'll come to you – I'm happy to meet you at a cafe or after hours to chat about your plans.
I'm a local business, not an anonymous website or company based halfway around the world.
If you have any travel plans, or if you'd like a quote, please get in touch – I'm happy to help!