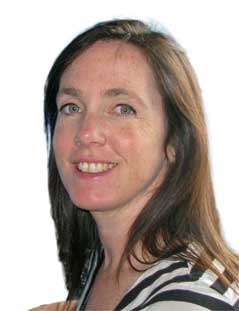 Growing up in England, with Europe on the doorstep, I developed a passion for travel at a very young age.
I have been fortunate to have travelled with my family growing up, independently as a teenager, with school groups as an adult, and now with my own family and young children.
Having spent many years working in schools, I understand what is important in making a school trip a success. I have over 15 years' experience in organising overseas school trips and run a business, Travel To Learn, helping schools organise overseas school trips to any destination.
As a NZ Travel Broker I am a bonded approved salesperson through TAANZ, which gives my clients the same protection as a travel agent. I have access to a huge variety of airlines, accommodation options, land arrangements, and specialised tours. Being part of a team means that I have access to a huge amount of experience, knowledge and support.
NZ Travel Brokers Top 10 – Placed 2nd (2018, 2019)
Top Qantas Group Sales (2019)
Cathay Pacific – Top Selling Broker 2018
Kiwi Holiday Insurance Top Broker Sales 2018
Exotic Holidays Top Sales 2018
NZ Travel Broker of the Year (2017)
Highest group seller for Hawaiian Airlines (2017)
Top seller for Cathay Pacific (2017)
Top seller for United Airlines (2016)
NZ Travel Brokers Top 10 – Placed 9th (2014), 5th (2016), 1st (2017)
NZ Travel Brokers Special Achievement of the Year Award 2014
Recipient NZ Travel Brokers High Achievers Award 2013
Business Growth Award – Placed 1st (2013)
Lifestyle Holidays Broker of the Year – Placed 3rd (2013, 2014)
QBE Broker of the Year – Placed 3rd (2011)
Top Achiever for Air Tahiti Nui Sales (2014, 2017)
Top Achiever for United Airlines Sales 2014
I have access to a huge range of travel specials and deals.
I'm a one stop shop for all travel. Flights, cruises, tours, rental cars – I can book it all.
I'm your travel troubleshooter. If you run into the unexpected, call me. I'll get it sorted.
I'll come to you – I'm happy to meet you at a cafe or after hours to chat about your plans.
I'm a local business, not an anonymous website or company based halfway around the world.
If you have any travel plans, or if you'd like a quote, please get in touch – I'm happy to help!