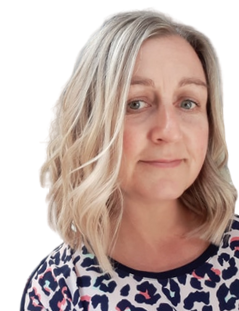 PH:
+64 3 428 6210
MOB:
+64 21 228 5400
fleur.macpherson@nztravelbrokers.co.nz
Join My Newsletter


I first began my travel career straight out of school.
Since that time I have spent many years in different parts of the industry so I have a wide area of knowledge which I use to make sure that every journey my clients take will be a successful and rewarding experience. Travel is my passion and I take pride in ensuring the highest attention to detail.
With my role as your Travel Broker I can assist you with all your travel requirements – flights, accommodation, rental cars, cruises, sightseeing, shows, foreign exchange and travel insurance. Take the hassle out of searching for hours on the internet and let me do the hard work for you.
I have travelled extensively throughout Australia, Pacific Islands, Canada, USA, South America, Africa, UK and Europe so if you are looking at booking that family holiday to Fiji, travelling Route 66 through the US, backpacking around Europe or doing a cruise to Alaska I love the challenge of searching all the details for you whilst providing exceptional customer service!
We have used Fleur several times to organise overseas trips for us, most recently a European jaunt including Spain and the UK.

All the arrangements Fleur made went off like clockwork. In contrast, some arrangements we made ourselves were less than perfect! Lesson learned. Next trip, Fleur will be doing much more of the arranging.

We are very confident that anyone who uses Fleur for their travel arrangements will experience a hassle free trip.


Pauline and Malcolm Robertshaw
Fleur has been booking my international and domestic travel requirements since 2014 and without exception, there has never been a hiccup.

She has often had to juggle multiple timezones and make alternative arrangements for me, often on less than a days notice and she has done so effectively and efficiently.

She is wonderful to work with!

Grant Edmundson
I can highly recommend Fleur as a Travel Agent.

We were a group of women on a celebratory trip to Bali. Fleur had a chat with me and established our plan for the holiday. Some of our party were focused on shopping and seeing the sights, others were interested in relaxing and swimming. She picked out an area of Bali that she thought would give everyone what they wanted.

The best thing that Fleur did for us was a fantastic recommendation for accommodation. The accommodation absolutely made the trip, it was a gorgeous 5-star villa with a private pool. Some of our party were on a limited budget and it was affordable and value for money.

We had a few changes and then an additional person joined. Nothing was a bother for Fleur, she was 100% accommodating and gracious. We felt confident in our safety and all the arrangements as we knew Fleur had our back should anything not go according to plan. One of our group has a significant birthday coming up and she is going to Fleur because of her exceptional service and recommendations. Thanks Fleur.

Melanie Neeley
I have access to a huge range of travel specials and deals.
I'm a one stop shop for all travel. Flights, cruises, tours, rental cars – I can book it all.
I'm your travel troubleshooter. If you run into the unexpected, call me. I'll get it sorted.
I'll come to you – I'm happy to meet you at a cafe or after hours to chat about your plans.
I'm a local business, not an anonymous website or company based halfway around the world.
If you have any travel plans, or if you'd like a quote, please get in touch – I'm happy to help!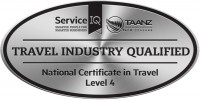 FleurMacpherson