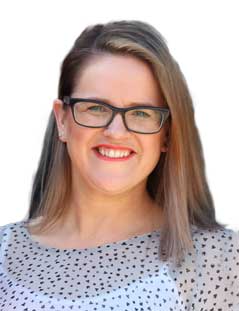 MOB:
+64 27 535 6575
kate.peters@nztravelbrokers.co.nz
Find Me On Facebook


Join My Newsletter


 I love my job! Making peoples dreams come true and turning their travel adventures into fruition is so rewarding and exciting!
Everyday and every client is very different, their wish lists are different, their needs & wants for their holidays vary greatly but at the end of the day my job is to ensure everyone has a fabulous travel experience with their expectations exceeded, everything to go smoothly & seamlessly and come away with some wonderful lifelong travel memories.
As a born and bred Southlander, my career started in the travel industry in 2005 as a retail travel consultant at the Air New Zealand Travelcentre in Invercargill. Working for the National airline is something I always had wanted to do. I went on to become the Manager of this Store in 2011. Throughout my 10 years being both a consultant and Manager, my drive, determination and motivation has meant that I have achieved great results – both for myself and for my customers.
I have travelled to many countries throughout the world and enjoy sharing my experiences, knowledge & little gems of advice with my clients. I have cruised in the South Pacific & in the North Sea. I have visited the relaxing Pacific Islands and visited Tokyo's famous Fish Markets. I have travelled through Europe on a coach tour and shopped till I dropped in Las Vegas. There is always somewhere new I want to go!
As well as my experience, I can also share with you the knowledge of my team – KNL Travel Ltd. Nicola, Lea and I are based in Invercargill as your Southland based travel broker team which means you have access to three very experienced travel brokers to assist you with your holiday and travel adventures. With the flexibility of now being travel brokers, means we are available to come meet with you when and where it suits you best.
There is a world of possibility to experience out there – to travel to, to eat your way through, to share memories with loved ones or new found friends, cultures to immerse yourself in and I can help you make this happen. Contact me today and let's get started on your next travel adventure!
I have access to a huge range of travel specials and deals.
I'm a one stop shop for all travel. Flights, cruises, tours, rental cars – I can book it all.
I'm your travel troubleshooter. If you run into the unexpected, call me. I'll get it sorted.
I'll come to you – I'm happy to meet you at a cafe or after hours to chat about your plans.
I'm a local business, not an anonymous website or company based halfway around the world.
If you have any travel plans, or if you'd like a quote, please get in touch – I'm happy to help!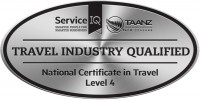 KateMcMillan