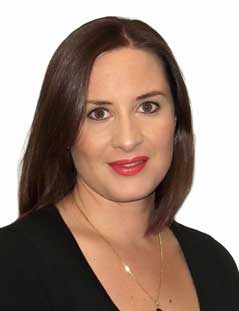 PH:
+64 4 976 7755
MOB:
+64 274 754 997
liz.watts@nztravelbrokers.co.nz
Join My Newsletter


Formally with Flight Centre, I recently joined the team at NZ Travel Brokers.
I started in the Travel Industry in 1998 and my range of expertise covers many facets of travel, including Leisure, Corporate, Family and Group Travel. Complementing my consulting experience, I have also travelled extensively throughout the world, these trips over the years have included backpacking, working holiday, family travel (including self drive and Eurail with a 2 year old!), couples getaways, friends trips, work conferences and educational travel. I've experienced youth hostels right through to 5-Star, independent to coach tour, cruise and rail. I would love to share my experiences, knowledge and passion for travel with you. As a Travel Broker I am able to work independently, focusing on my client needs whilst operating from home, providing a range of benefits such as;
Personalised Service
Unbiased information; I work for you, not the airline or travel supplier
The latest technology and up-to-date access to the best deals and maximum choices
TAANZ bonded for your peace of mind
FREE travel itinerary and detailed costing proposal with initial consultation
Adaptable to your budget requirements and flexible to suit your holiday or business needs
Passport & Visa advice
Helpful travel tips and advice
Next time you are planning some travel, please give me a call and we can work together to tailor your next trip. I look forward to hearing from you.
Top Achiever for Francis Travel Marketing Sales 2014
I have access to a huge range of travel specials and deals.
I'm a one stop shop for all travel. Flights, cruises, tours, rental cars – I can book it all.
I'm your travel troubleshooter. If you run into the unexpected, call me. I'll get it sorted.
I'll come to you – I'm happy to meet you at a cafe or after hours to chat about your plans.
I'm a local business, not an anonymous website or company based halfway around the world.
If you have any travel plans, or if you'd like a quote, please get in touch – I'm happy to help!