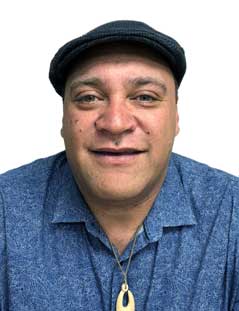 PH:
03 305 0067
info@chathamislandstravel.co.nz
chathamislandstravel.co.nz
Find Me On Facebook


I have over 20 years' experience in the travel and tourism industry, and my passion for travel has taken me to over 50 countries around the world.
My roles have varied widely over the course of my career, I started out as the flight attendant for Air Chathams in 1995 and moved to being a corporate travel consultant for Synergy/Focus travel – during this time I was the sole travel agent for the Te Taura Whiri and Te Mangai Paho accounts.
I have also spent nearly a decade at the Sir George Seymour National College of Airline, Travel & Tourism. During my time there I spent time as a Senior Travel Tourism and Business Tutor, before moving to the role of Head of Academic Studies and then to Campus Manager. As Campus Manager my role included the establishment of the Rotorua campus for the College.
In 2016, I made the move back to selling travel and became an independent travel broker with NZ Travel Brokers, alongside my business partner, Amy Turuta.
I have access to a huge range of travel specials and deals.
I'm a one stop shop for all travel. Flights, cruises, tours, rental cars – I can book it all.
I'm your travel troubleshooter. If you run into the unexpected, call me. I'll get it sorted.
I'll come to you – I'm happy to meet you at a cafe or after hours to chat about your plans.
I'm a local business, not an anonymous website or company based halfway around the world.
If you have any travel plans, or if you'd like a quote, please get in touch – I'm happy to help!