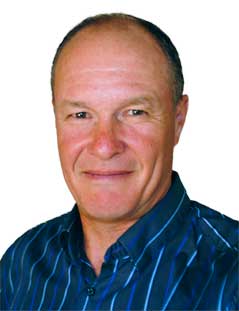 MOB:
+64 21 654 351
mark.hutchinson@nztravelbrokers.co.nzz
Find Me On Facebook


Join My Newsletter


Your Personal Travel Guru – Over 30 Years' Experience!
My personal travel philosophy is best summed up in words borrowed from one of my all-time favorite places, Explora en Patagonia. (An amazing eco-resort in Torres del Paine, the World Heritage Park at the very tip of South America).
"We are inspired to travel for the pleasure of the journey, and the richness of the experiences it brings".
Meeting and talking with like-minded fellow travelers is part of the 'richness' of travel. Because I'm an independent travel broker, you have the flexibility to chat with me any time, in a setting that is convenient for you.
I love tailoring 'active relaxation' to suit your needs. And you can call on my experiences for inspiration. They include; Camping in the Grand Canyon, Snorkelling the Galapagos Islands, Chartering a Self-Drive Canal Boat in the South of France, Biking the Vineyards in Burgundy, Hiking the Inca Trail, Touring Eastern Europe, Visiting the spectacular Fortress at Masada, and much more. I have even lived in the Islands of Tahiti. Nothing beats the authentic first-hand knowledge of a 'local'!
Finally, with our company, you'll enjoy access to the widest range of Cruises, Tours, Airlines and Hotels possible. And, if I don't know your planned adventure personally, I know someone who does. That's thanks to our nationwide support network.
I look forward to a no obligation chat about your next journey.
I have access to a huge range of travel specials and deals.
I'm a one stop shop for all travel. Flights, cruises, tours, rental cars – I can book it all.
I'm your travel troubleshooter. If you run into the unexpected, call me. I'll get it sorted.
I'll come to you – I'm happy to meet you at a cafe or after hours to chat about your plans.
I'm a local business, not an anonymous website or company based halfway around the world.
If you have any travel plans, or if you'd like a quote, please get in touch – I'm happy to help!

MarkHutchinson
NZ Travel Brokers Best Growth of the Year – Top 10 (2019)
NZ Travel Brokers Rookie of the Year – Placed 3rd (2019)
Cruise World – Top Sales (2018)