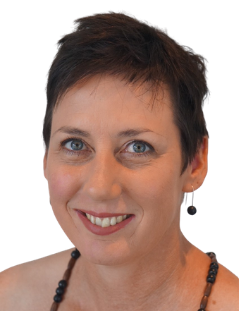 MOB:
+64 21 522 402
rebecca.kent@nztravelbrokers.co.nz
virtuoso.com/advisor/rebekent87434
Join My Newsletter


Travel has always been a part of my life – from childhood holidays around New Zealand, to my Big OE, living overseas, and accepting every travel opportunity that comes my way. I love it, and I live for it.
I love using my 23 years experience in the travel industry plus a lifetime of exploring new destinations to help my clients have an amazing travel experience.
I've visited 60 countries since a family trip to the UK and Europe as a teenager ignited my passion for exploring our amazing planet. For me it is the tastes, the smells and sounds, the history, the humanity, the wildlife. It's confronting, challenging, yet rewarding and educational.
I've travelled in all styles from five-star luxury to backpacking on a shoestring, business class to budget airlines and everything in between. I've experienced both the best and the most challenging aspects of travel, sometimes on the same day.
Prior to joining New Zealand Travel Brokers, I worked for Flight Centre in New Zealand and the UK, Travel Associates, Flight Centre Brokers, and Ansett New Zealand. I also work with small businesses looking after their corporate travel requirements.
I love sharing my expertise and knowledge with my clients to help them achieve their travel dreams. Please get in touch when you are planning your next trip. I will do my absolute best to ensure you have an amazing journey.
I have access to a huge range of travel specials and deals.
I'm a one stop shop for all travel. Flights, cruises, tours, rental cars – I can book it all.
I'm your travel troubleshooter. If you run into the unexpected, call me. I'll get it sorted.
I'll come to you – I'm happy to meet you at a cafe or after hours to chat about your plans.
I'm a local business, not an anonymous website or company based halfway around the world.
If you have any travel plans, or if you'd like a quote, please get in touch – I'm happy to help!

Rebecca Kent, an independent affiliate of NZ Travel Brokers – A Virtuoso Member.

Rebecca Kent
Before I met Rebecca I never realised how important it is to have an experienced travel broker who really knows their industry and their products inside and out.

Working with Rebecca has saved me money, time, time, stress, and hassle on many occasions. I wouldn't dream of going to anyone else for my travel needs.

Toby
Rebecca goes far beyond your expectations of a travel agent. I booked flights to the UK through her. She found me a great deal and was very supportive when I had complications with my trip - being prepared to change my flight home at the last minute.

Luckily it wasn't needed but just knowing that I had someone on standby, ready to sort things was reassuring. On my return flights, I had a delay which she email me about straight away.

I got off a 16 hour flight and knew to go straight to the flight desk to see if I could get a different flight. The airline attendant couldn't believe I knew there were delays. I feel the support she gives goes far beyond booking a flight at a great price.

I highly recommend Rebecca for all your travel needs, she gives first class treatment.

Teresa D