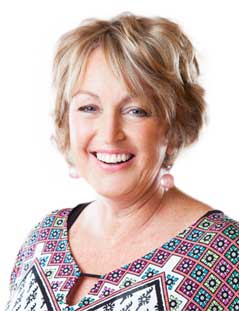 MOB:
+64 27 536 0068
DX:
MA76508 Havelock North
sally.lochhead@nztravelbrokers.co.nz
Virtuoso:
virtuoso.com/advisor/sallylochhead
Find Me On Facebook


Join My Newsletter


First of all, thank you for looking at my web profile. It's my wish the following information will assist navigating you to your dream holiday.
To get you there, let me tell you a little about myself.
I reside in the Hawkes Bay Village of Havelock North and operate as an independent Travel Broker for the nationwide and respected award winning brokering company NZ Travel Brokers. Through this affiliation, I am a TAANZ approved travel broker, an accredited IATA operator and also an approved Virtuoso Travel Advisor. These ingredients provide my clients with great peace of mind whilst complimented with tremendous personalised service and the security of knowing you are working with a qualified travel advisor.
I've now amassed over 35 years as a travel specialist having travelled to many countries around the world, and I'm still keen to explore many more.
I bring a wealth of experience and skill to your holiday planning. My greatest pleasure is putting together complicated itineraries to different parts of the world, sometimes seeking out new finds off the beaten track, and ensuring my clients have a seamless holiday. The benefits I bring is added value, skill, knowledge, and of course luxury cannot be understated. Be it an independently designed holiday, cruise, hotel, transfers or tour, I always feel confident that my clients will be looked after. With my experienced abilities combined with my Virtuoso contacts, I know that I can help create special memories for my clients – from a private guided shore excursion while cruising, to securing tickets for a high demand sporting event or a table in a 3-Star Michelin restaurant – my affiliated travel partners give me the connections I need.
My mission is to literally provide my clients a taste of the world's most amazing places through fantastic memorable experiences. In collaboration with my supplier partners within each destination, together we help travelers experience the world at its absolute best. We are time poor and work extremely hard for our holidays. Consequently, we desire fabulous experiences and memories – not horrendous recollections of wishing you'd not!
So please, I invite you to my world of travel. I wish you an enjoyable adventure.
Recipient NZ Travel Brokers The Challengers Award
Recipient NZ Travel Brokers High Achievers Award
Air New Zealand Broker of the Year
Top broker for World Journeys
I have access to a huge range of travel specials and deals.
I'm a one stop shop for all travel. Flights, cruises, tours, rental cars – I can book it all.
I'm your travel troubleshooter. If you run into the unexpected, call me. I'll get it sorted.
I'll come to you – I'm happy to meet you at a cafe or after hours to chat about your plans.
I'm a local business, not an anonymous website or company based halfway around the world.
If you have any travel plans, or if you'd like a quote, please get in touch – I'm happy to help!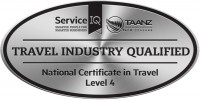 Sally Lochhead an independent affiliate of NZ Travel Brokers – A Virtuoso Member.

SallyLochhead
"Sally Lochhead is a travel consultant who always acts very professionally, with honesty and integrity. She goes the extra mile and while listening about what you have researched and think you want, also adds other options that may in fact better suit your requirements.

Being independent travellers who like to travel 'off the beaten track', Sally takes up the challenge and works with me through the various scenarios and together we come up with something that I would not be able to work out for myself.

In the future, I can see us working more with Sally as the systems get more complicated and my requirements don't fit any mould. Sally is a pleasure to work with and as we plan for our trips at least 12 months in advance we have time to sort things out.

I would thoroughly recommend Sally as your travel consultant."

Rosemary
"We have had the pleasure of working with Sally on several holiday projects over a number of years. Sally's attention to detail, with clear easy to follow itinerary means that Sally has done all the thinking for you; so that you can just sit back and enjoy your very special holiday moments.

Sally's network and knowledge has the depth required to enable her to create a unique holiday experience just for you and your family.

Special memories are waiting just around the corner."


D Phillips
"Sally is a gem who is professional, courteous, friendly and listens to her customers.

Sally's expertise in organizing our trips is highly valued by us. For one of our trips I said to Sally we want to go back to Canada but our requirements are visiting friends in Alberta and Ontario, a need to visit the Bay of Fundy and Cabot Trail, Nova Scotia watching Grizzlies in British Columbia and Polar Bears in Churchill, Manitoba. It was a demanding itinerary to research and pull together but Sally skilfully achieved all we asked of her and more.

Another trip which Sally organised for us with total competence was The Camino in Spain. This time the brief was for 42 days holiday. This had to allow for as much walking time as possible while still allowing us 8 days in Paris visiting friends. The other stipulation was we had to be in Santiago de Compostela for Mass at the Cathedral on a Friday. This was achieved by Sally starting at the end of the Spanish section and working back to get the right starting date. Just genius!

The next trip's brief is Kakadu (end of wet season), Mitchell Plateau and Horizontal Falls. I have every confidence that Sally will keep researching to find something to satisfy our wish to visit and see amazing animals and sights around the world.

Sally's attention to detail makes her ability to put together an amazing trip second to none. We value Sally's expertise and even being on the other side of the Island is no barrier to us continuing our association so that we can use her expertise to help us travel where we wish to go."


Monica and John Jordan
"With internet travel bookings available to everyone it is easy to think that you can be your own travel expert. Sally proves that this is just not true! As a regular international traveller, every trip I make I am grateful for Sally's experience and contacts. Sally takes a personal interest in what is wanted and her thorough approach has let me

· Easily compare travel options
· Find special things that are off the beaten track
· Stay in great local accommodation
· Have easy transfers from airports
· Have visas handled smoothly
· Sort out queries with airlines and loyalty systems
· Always consider safety and travel with insurance cover.

Last year we had a family trip to Italy and Sally recommended we stay at the really special family run Al Vechio near Bologna and the boys had an amazing time driving Ferraris nearby. It was such a fabulous Italian experience and really good value.

Sally is a passionate problem solver, you know when you ask her to help she swings in to action and gets things sorted in a friendly, practical way."


Lauren Hudson