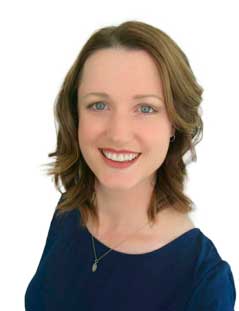 MOB:
+64 21 234 0341
shannon.house@nztravelbrokers.co.nz
Join My Newsletter


Travel has been a huge part of my life – from domestic trips to family and business trips around the world, my personal love for travelling led me on a natural path to training in and then starting a career in the travel industry.
I believe travel is good for the mind, body and soul and can even be a life-changing experience!
My key focus in helping clients travel successfully is all about listening to their needs, being creative and exceptional attention to detail.  Every client is treated the same, no matter where they are travelling to … they are all important.  The most fulfilling part of being a travel broker is the ability to develop close personal relationships with clients and help them achieve successful travel experiences.
My experience in the industry started with achieving a diploma in Tourism/Travel and Business which lead me to travel overland along the East coast of Australia and then onto working aboard a cruise ship based in and around the Caribbean.
After a couple of contracts, I continued my dream of travelling and flew to the UK and Europe where I spent a few months finding my way around the amazing and interesting continent. I then came back to New Zealand where I started my career as a travel consultant for Flight Centre in Wellington. After a few years in retail, I changed to Corporate travel where I managed business accounts.
After moving back to my hometown of New Plymouth I worked for Corporate Traveller. Following the birth of my two daughters, returning to the travel industry as a Travel Broker allows me the chance to continue working in the industry I am passionate about, while balancing supporting my husband on the farm and taking care of my young children.
Quite simply, I love the world of travel and I have to say with all sincerity, I enjoy people and doing a great job for them.
With the flexibility of being able to come to you or manage it all online or over the phone, being a broker makes me the suitable travel booker for you.
I have access to a huge range of travel specials and deals.
I'm a one stop shop for all travel. Flights, cruises, tours, rental cars – I can book it all.
I'm your travel troubleshooter. If you run into the unexpected, call me. I'll get it sorted.
I'll come to you – I'm happy to meet you at a cafe or after hours to chat about your plans.
I'm a local business, not an anonymous website or company based halfway around the world.
If you have any travel plans, or if you'd like a quote, please get in touch – I'm happy to help!
Advanced Diploma in Tourism Travel and Business
NZ Travel Brokers Best Growth of the Year Top 10 2018
Intrepid Travel – Most Improved 2018

ShannonHouse