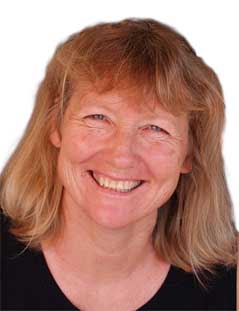 MOB:
+64 21 555 836
sue.farley@nztravelbrokers.co.nz
Find Me On Facebook


Are you planning to travel soon? Do you want truly personal service, a great trip and the knowledge that your travel arrangements have been made accurately and thoroughly?
Then read on.
I am based in Golden Bay, but work across the Nelson and Tasman regions. I'm happy to work totally online – by email and phone – or to meet up regularly and chat things through (if you live nearby). My website –  Travel Gallery is a great resource for anything to do with travel.
Working with NZ Travel Brokers gives me access to all the world's major airlines, and top accommodation and tour providers. And I also work closely with a number of bespoke and luxury properties in New Zealand and around the world. So whether you are planning the trip of a lifetime, a family holiday in the Pacific, a cruise, luxury escape or adventure tour, I can help. From one night stays through to full tour itineraries – the choice is yours.
I also work as a luxury travel specialist, bringing overseas travellers to New Zealand to stay in our beautiful luxury lodges. If you'd like to treat yourself, without having to leave the country, then check out www.wildernessnewzealand.com  and www.newzealandfishinglodges.co.nz.
Travel has always been the dream for me, and over the years it has also become the reality. I've had 22 very successful years as a travel writer and photographer, supplying freelance and commissioned work to magazines, newspapers, publishers and websites around the world. Many trips to Australia, and further afield to India, South East Asia, Britain, Europe, the Pacific, the Middle East and Japan have provided endless material and experiences. Success in this area, including several national travel writing awards, has also led me to work with large travel guide publishers such as Fodor's and Conde Nast in the US.
This has helped me build a good knowledge of places to travel to, explore and stay at, while fully appreciating the qualities that make each place special and each experience memorable. I fully support the ethics of responsible and sustainable travel and encourage these types of travel as a way of putting something back into this world.
Give me a call anytime or send me an email. I'd love to hear from you.
I have access to a huge range of travel specials and deals.
I'm a one stop shop for all travel. Flights, cruises, tours, rental cars – I can book it all.
I'm your travel troubleshooter. If you run into the unexpected, call me. I'll get it sorted.
I'll come to you – I'm happy to meet you at a cafe or after hours to chat about your plans.
I'm a local business, not an anonymous website or company based halfway around the world.
If you have any travel plans, or if you'd like a quote, please get in touch – I'm happy to help!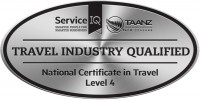 NZ Travel Brokers Best Growth of the Year Top 10 2018

SueFarley