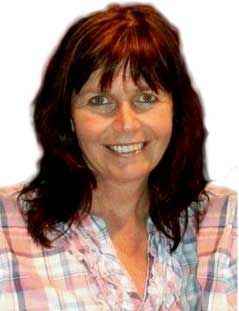 MOB:
+64 21 035 4512
veronica.lawrie@nztravelbrokers.co.nz
Join My Newsletter


After making holiday arrangements happen throughout various local travel agencies over the last 26 years, it became clear to me that there is an increased opportunity to provide a service which gives people total flexibility in the comfort of their own home, workplace, or café.
Alongside my colleague Jodi Rogers, I am pleased to offer, a mobile, out of office service, to enable you, my client, to have a choice of making your arrangements at a time that suits you without work or personal restraints.
We bring a wealth of knowledge and expertise we want to share with you, to help create your own lifetime experiences and memories.
A few memorable experiences:
Our latest amazing journey was listening to the roar of 900 thousand Harley Davidson as they made their way over Memorial Bridge in DC– in respect of the fallen
Experienced long distance train travel in the USA
Walked along the Great Wall of China
Trekked in the Incan Empire – Machu Picchu
Danced a tango in Buenos Aires
Drenched by the Iguazu Falls
Up close encounters with bold eagles on the Alaskan Passage
Kerala – South India experienced Houseboats throughout the meandering backwaters
Benefited from the healing powers of ayuvedic treatment and yoga retreats
Cruised the Road to Mandalay along the Irrawaddy River
Orient Express from Venice to Paris( once in a lifetime memory for a very special occasion)
Next Experiences:
Cuba 2018 (October 2018)
Galapagos Islands
Transiberian
Iceland
If any of these are on YOUR bucket list Register your interest for the latest itineraries and deals!
I have access to a huge range of travel specials and deals.
I'm a one stop shop for all travel. Flights, cruises, tours, rental cars – I can book it all.
I'm your travel troubleshooter. If you run into the unexpected, call me. I'll get it sorted.
I'll come to you – I'm happy to meet you at a cafe or after hours to chat about your plans.
I'm a local business, not an anonymous website or company based halfway around the world.
If you have any travel plans, or if you'd like a quote, please get in touch – I'm happy to help!