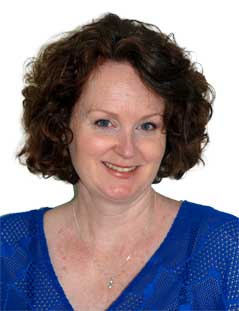 PH:
+64 9 392 1303
MOB:
+64 22 032 1303
wendy.powell@nztravelbrokers.co.nz
Join My Newsletter


"Life is not measured by the number of breaths we take, but by the moments that take our breath away." – Anonymous
Hello, I'm Wendy, I live in Bombay with my husband Bryce and my daughter Isabella.
We recently moved here to be a part of a community that cares for each other and that's the service I would like to provide to my clients. A focussed, personalised service, tailor making arrangements for each client, and helping to create experiences and memories.
I am fully experienced having joined the travel industry in 2005, working in the areas of domestic travel where I assisted Italian and Spanish travellers with their arrangements in NZ, and international travel which includes cruising, breaks to the Pacific Islands and Australia, and extensive European holidays, which can require flights, tours, trains, cars and cruises.
My strength is putting these 'jigsaw pieces' together to create stress-free travel and lifelong memories.
I have travelled to East Africa, Australia, the Islands, Europe and most recently the US and Canada. I lived on the small island of Lipari off the north east coast of Sicily, Italy, for 3 years, and have a passion for all things Italian.
With my travel experiences of these amazing places, and the different style of travelling whether it is with friends, or with family, adventure or pure relaxation, I'm sure I can help you with your next trip.
I have access to a huge range of travel specials and deals.
I'm a one stop shop for all travel. Flights, cruises, tours, rental cars – I can book it all.
I'm your travel troubleshooter. If you run into the unexpected, call me. I'll get it sorted.
I'll come to you – I'm happy to meet you at a cafe or after hours to chat about your plans.
I'm a local business, not an anonymous website or company based halfway around the world.
If you have any travel plans, or if you'd like a quote, please get in touch – I'm happy to help!
NZ Travel Brokers Best Growth of the Year Top 10  (2019)