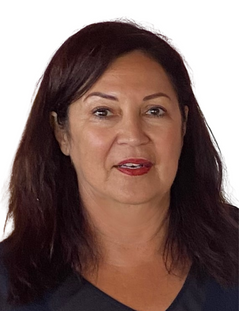 MOB:
+64 274 152 412
kristine.phillimore@nztravelbrokers.co.nz
virtuoso.com/advisor/kristinephillimore
Join My Newsletter


Looking for the very BEST from your travel experiences?
Join my select list of highly valued clients and you too will enjoy the same exceptional level of personal service and expert travel advice.
In 2010, having 30+ years experience in the travel industry, I established my own business as a Travel Broker, providing my highly valued clients with a personalised and professional travel service.
Whether it be for business or pleasure, a weekend away or an around the world journey, I can assist you to make the best possible choices and will customise your travel arrangements accordingly.
Travel is my lifelong passion – I have visited many of the places you wish to travel to and love sharing knowledge gained from my first-hand experiences.
I pride myself on delivering outstanding service, paying exceptional attention to detail and always going the extra mile – you will receive my personal attention from start to finish.
My ultimate goal is for my highly valued clients to have an enjoyable and hassle-free travel experience that far exceeds their expectations.
Cruis Broker of the Year (2019)
High Achievers Club (2019)
Norwegian Cruise Line – Top Broker Sales (2018)
Top Seller for Contiki (2017)
Top Seller for Oceania (2017)
Top Seller for Emirates (2017)
Top Growth for Expedia (2017)
Best Growth of the Year – Top 10 (2017)
NZ Travel Brokers Top 10 – Placed 2nd (2011), 8th (2012), 9th (2013, 2017)
NZ Travel Brokers The Challengers Award (2016)
Recipient NZ Travel Brokers High Achievers Award 2014, 2018
Lifestyle Holidays Broker of the Year – Placed 3rd (2011), 2nd (2012)
Preferred Suppliers Broker of the Year – Placed 1st (2011)
High Achiever for Expedia Sales – Placed 2nd (2011)
Kristine, you have organized numerous trips for my family and I. Trips to Europe, Africa, South America, Argentina, Fiji as well as overseas family travelling to New Zealand. From family travelling to and from various locations, to traveling on my own. You took all the stress away and helped create wonderful travel experiences. I greatly appreciated the communication throughout the planning process, and keeping us organized with clear schedules, seamless flight connections, transfers, organizing local guides and amazing accommodation. And most of all making it possible for me to travel on my own with confidence. Your knowledge and willingness to leave no stone unturned to meet our requirements have made these trips of a lifetime. I also can't thank you enough for all the hard work you have put into get refunds for travel and accommodation for the 2020 family (7 adults and 5 children) trip to Europe and Asia we had to cancel due to Covid. The family and I can't wait to plan our next trip with you.

Delize Delaney
Kristine has been our travel agent for many years and has used her wide knowledge to organise numerous overseas trips for us. She coordinates our ideas into an itinerary that makes sense and always makes
sure that the flights and seats are the best available. Her knowledge of accommodation and tours worldwide has been extremely helpful and the travel documentation is clear and consise and contains details of all the flights, accommodation, visa requirements and payments.

She responds to any queries immediately and over the last year managed to claw back virtually all the payments made for our trips cancelled due to Covid.

We would definitely recommend Kristine


Lynne Linton
Kristine has been my travel broker for over 10 years and I would have no hesitation in recommending the great service she provides. Kristine has always sought the best value, best suited option for my business and personal trips. She listens carefully and her follow up and checking of details is superb. I have always felt completely looked after and her service is above and beyond.

Jenny Drury
Kristine is the most efficient, kind and incredibly helpful travel agent. She goes above and beyond what is expected and we adore her. We highly recommend her for any travel.


Paul and Liz Blackwell
Kristine has been our Travel Broker for over 7 years. Her professionalism, knowledge and attention to detail has earned our trust and respect, and resulted in my wife and I having the pleasure of stress free and thoroughly enjoyable travel experiences over the years she has looked after us.

Travel arrangements organised by Kristine have included our personal overseas travel, (some complex and multi-stop), and our family reunions, involving members travelling from various overseas countries. One of those had her coordinate a family wedding at an overseas destination. Kristine also looks after the travel arrangements of a family member studying on the east coast of America. She has been responsible for arranging his travel back to New Zealand over the last few years to see family, and has done so again in the last four months despite the difficulties with flight schedules due to Covid.

Over the years Kristine has also arranged and coordinated group staff incentive trips on a yearly basis to various overseas locations for my business. These have been done with precision, and she has demonstrated her patience and skills to coordinate individual requests and additional travel requirements within these large groups.

It is without hesitation we have the pleasure to highly recommend Kristine as our Travel Broker.

I have access to a huge range of travel specials and deals.
I'm a one stop shop for all travel. Flights, cruises, tours, rental cars – I can book it all.
I'm your travel troubleshooter. If you run into the unexpected, call me. I'll get it sorted.
I'll come to you – I'm happy to meet you at a cafe or after hours to chat about your plans.
I'm a local business, not an anonymous website or company based halfway around the world.
If you have any travel plans, or if you'd like a quote, please get in touch – I'm happy to help!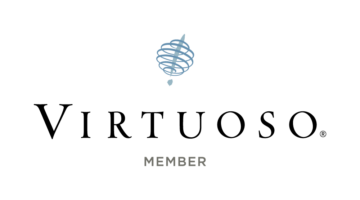 Kristine Phillimore an independent affiliate of NZ Travel Brokers – A Virtuoso Member.

KristinePhillimore