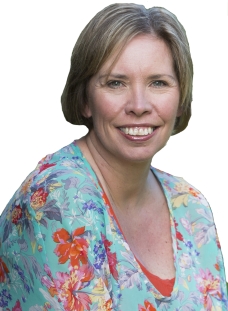 PH:
 +64 4 902 0823
MOB:
 +64 27 220 9734
adrienne.wilton@nztravelbrokers.co.nz
Join My Newsletter


Formerly with Flight Centre, I recently joined the team at NZ Travel Brokers.
I have been in the Travel Industry since 1995 and my range of expertise covers all spectrums of travel including Leisure, Corporate, Family and Group Travel.
Complimenting my experience, I have also travelled extensively throughout the world and would love to share my experiences, knowledge and passion for travel with you.
As a Travel Broker I am able to work independently, focusing on my client needs whilst operating from home, providing a range of benefits such as;
Personalised Service
Unbiased information; I work for you, not the airline or travel supplier
The latest technology and up-to-date access to the best deals and maximum choices
TAANZ bonded for your peace of mind
FREE travel itinerary and detailed costing proposal with initial consultation
Adaptable to your budget requirements and flexible to suit your holiday or business needs
Available 24/7 for your travel arrangements; I am able to come and see you
Passport & Visa advice
Helpful travel tips and advice
Therefore, next time you are planning some travel, please give me a call and we can work together to plan your next trip. I look forward to hearing from you.
We love the flexibility of Adrienne's style of work with NZ Travel Brokers. We can email her with queries and requests anytime, often in the evenings when my husband and I are together and discussing our plans. Adrienne is extremely responsive with her replies to emails. Adrienne has planned two world trips for our family of six and pays great attention to detail. She makes sure every flight, airport transfer, hotel booking, rental car, tour etc is booked and our travel arrangements are always seamless. We always feel we are in safe hands with Adrienne. She is the best travel agent ever, and and she now looks after all our extended families travel also.

Susan Watson
When booking a trip for my husband's 40th birthday a few years ago I was lucky enough to find Adrienne. I was a little confused and apprehensive about booking a trip without him knowing and I wanted somewhere that he wouldn't forget in a hurry! Adrienne was amazing, she certainly goes the 'extra mile', and I was amazed I was getting emails from her late at night and in the weekends, which just showed how dedicated she was. In the end we had the most amazing unforgettable holiday and the accommodation really blew us away! Since then I have booked all my overseas holidays with Adrienne, I have also recommended numerous friends to her as she is so good! There have never been any problems or hassles and all the finer details that are so important when travelling have been spot on. Her attention to detail is awesome. Adrienne is also very patient……many times I have emailed her and said "holiday time, where's the best place to go?" The advice has always been superb! She has also put up with my indecisiveness and numerous questions as well as even pushing me out of my comfort zone and trying new places. She tells me I won't regret it and she is always right! I would never go to any other Travel Agent and can totally recommend her for great advice for travelling anywhere in the world no matter what your circumstances.

Kelly Clark | Plimmerton
I have booked travel through Adrienne, more recently for my elderly mother who is very anxious about travel.

Adrienne was amazing in booking and keeping us informed about Mum's Trip. Then we had the Covid disruptions, cancellations and border closings.

Adrienne was amazing. Keeping us informed with the up to date information and helping us with cancellations and options around this, at a very stressful time, we knew we were in 'good hands'.

Communication was paramount – we received communication plus!

Thanks Adrienne.

C Corbett
We are very happy to recommend Adrienne as a travel consultant.

We have been very happy with the service she has provided for us and we will do any future travelling through her and we have recommended Adrienne to other keen travellers.

Adrienne has provided us with excellent flights and transit times we could not have asked for better.

Thank you so much for your help Adrienne it must be a nightmare for you with all the concerned travellers!!

Wendy and Gordon
Adrienne has organised 2 or 3 holidays for us over the last few years.

She quickly and efficiently produces an itinerary which is tailored to our needs, and really seems to go the extra mile to get it right.

We've had good waiting times between international flights when flying to UK, - no rush ,but not too long to wait either - very important!

So we'll be giving her a ring next time we're off overseas - whenever that will be!


Sally and Neil
I have access to a huge range of travel specials and deals.
I'm a one stop shop for all travel. Flights, cruises, tours, rental cars – I can book it all.
I'm your travel troubleshooter. If you run into the unexpected, call me. I'll get it sorted.
I'll come to you – I'm happy to meet you at a cafe or after hours to chat about your plans.
I'm a local business, not an anonymous website or company based halfway around the world.
If you have any travel plans, or if you'd like a quote, please get in touch – I'm happy to help!

AdrienneWilton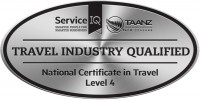 Good Sorts Award (2019)
Honours Club (2019)
NZ Travel Brokers High Achievers Award (2015, 2016, 2017)
Most Improved Sales for Croatia Times Travel (2017)
Lifestyle Holidays Broker of the Year – Placed 4th (2016)
QBE Broker of the Year (placed 5th) (2015)