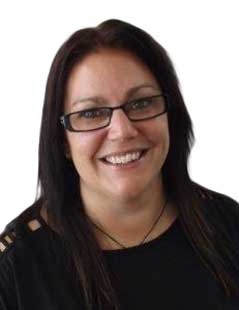 PH:
+64 7 348 4776
MOB:
+64 21 212 1002
DX:
JP30007 Rotorua
amy.turuta@nztravelbrokers.co.nz
www.virtuoso.com/advisor/amyturu89617
Join My Newsletter


"The world is a book and those who do not travel read only a page."
Spending 6 years in a retail travel agency was an amazing start to my travel career but after having my second child in 2008 I decided that I wanted to be available to my children on a daily basis.
While I love every minute of being a mum, I am also passionate about selling travel or as I like to say "selling dreams". With people asking me every other day when I will be returning to work and with a need to use my brain again, I decided in August 2009 that travel brokering was the way to go for me and also the way of the future. It gives me the flexibility to take my kids to swimming lessons while still having a career and the benefits to my clients are endless – you can come to me, I can come to you, we can meet in a café or bar – the way your travel is planned is up to you. It's a win-win for everyone!
From the time I made my first travel reservation in 2002, I have always treated each and every booking like I am arranging my own holiday. I take the time to really listen to what my clients want and offer options based on a combination of your needs and my personal experience.
Yes, you can book travel on the internet but does the internet offer you extra important information like visa requirements, does it give you travel documents which get you excited and what's more does it save you hours of time ensuring you get the best deal available? "You've got to be careful if you don't know where you're going because you might not get there." From a short break to Australia or the South Pacific to the most comprehensive European itineraries, make sure you get there by letting me do the work for you.
My first travel memory was when I was 9 years old;, I travelled to the USA for 6 weeks with my family. In more recent years I have experienced travel with my friends & family, husband and other travel consultants. Adventure in Vietnam, a relaxing honeymoon in Thailand, partying in Bali and a famil to Las Vegas are my highlights and did someone mention shopping…………from imitation labels to high-end designers, I can tell you the best places in all my favourites cities. "When preparing to travel, lay out all your clothes and all your money. Then take half the clothes and twice the money."
I have access to a huge range of travel specials and deals.
I'm a one stop shop for all travel. Flights, cruises, tours, rental cars – I can book it all.
I'm your travel troubleshooter. If you run into the unexpected, call me. I'll get it sorted.
I'll come to you – I'm happy to meet you at a cafe or after hours to chat about your plans.
I'm a local business, not an anonymous website or company based halfway around the world.
If you have any travel plans, or if you'd like a quote, please get in touch – I'm happy to help!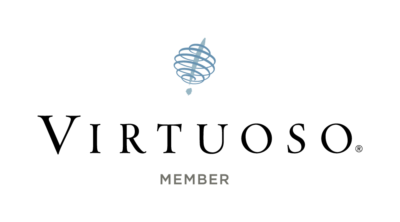 Amy Turuta an independent affiliate of NZ Travel Brokers – A Virtuoso Member.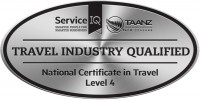 NZ Travel Brokers Honours Club (2019
NZ Travel Brokers High Achievers Award (2017, 2018)
NZ Travel Brokers Best Growth of the Year – Top 10 (2017)
NZ Travel Brokers The Challengers Award (2016)
QBE Broker of the Year – Placed 5th (2014)
Lifestyle Holidays Broker of the Year – Placed 5th (2011)