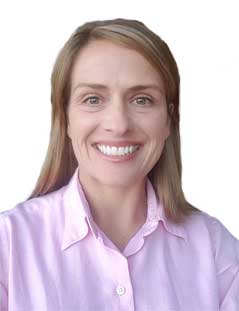 MOB:
+64 27 519 2345
amy.bohling@nztravelbrokers.co.nz
Find Me On Facebook


As a travel broker, I'm here to make your next trip the trip of a lifetime.
As the world gets smaller, the online information grows exponentially making planning a trip confusing and time consuming. Let me help you.
I began traveling 25 years ago and have lived and visited in a number of different countries around the world. I can share my love of travel and knowledge to make your next journey the very best it can be. I am committed to my clients by delivering a personal service with attention to detail.
I understand everyone has a unique way to travel. Do you travel to unwind and relax with a book on a beach? Do you prefer to cruise and never have to pack your bags while visiting multiple destinations? Are you an intrepid traveller getting off the beaten path and thrive in a rugged environment? I love planning a trips to suit all types of travellers while delivering your dream to your budget.
So put some travel thoughts together and let's see what we can do. The world is at your feet, as they say, and a few steps to my travel broker door will get us started.
I hope to hear from you soon.
Amy is fantastic at what she does. When looking into traveling, Amy is always quickly available to check out our options. She is very friendly and personably while being efficient and professional. She is also super easy to get in contact with while overseas for those last minute changes. We love having Amy as our travel agent!

Rachel
Travelling to New Zealand was a dream come true. Amy Bohling had us list our "must see" places. They were all over the two islands. She added even more important places from her travels and experiences not found in the guide books, then arranged all the intra New Zealand transportation. We chose not to rent a car due to the left side driving. Trains, planes, ferries, buses and cabs were waiting for us at each location. It was a breeze! We weren't over loaded with sights and stops and had leisure time to enjoy each day. Our trip was a wonderful three-week adventure with fantastic lodging and outstanding restaurants from a resident's expertise. I'd trust her to book another trip in an instant! We loved beautiful New Zealand.

Sally Van Bokkelen - USA
I have access to a huge range of travel specials and deals.
I'm a one stop shop for all travel. Flights, cruises, tours, rental cars – I can book it all.
I'm your travel troubleshooter. If you run into the unexpected, call me. I'll get it sorted.
I'll come to you – I'm happy to meet you at a cafe or after hours to chat about your plans.
I'm a local business, not an anonymous website or company based halfway around the world.
If you have any travel plans, or if you'd like a quote, please get in touch – I'm happy to help!

AmyBohling
NZ Travel Brokers High Achievers Club (2019)
NZ Travel Brokers Top 10 2018 (Placed 9th)
NZ Travel Brokers Special Achievement of the Year 2018
United Airlines – Top Sales Growth 2018
Viva Expeditions Ltd – Top Selling Agent 2018
Exotic Holidays – Best Supporting Broker 2018
American Airlines – Top Seller 2018
NZ Travel Brokers Best Growth of the Year (2017), Placed 9th (2018)
Best Supporting Agent for Viva Expeditions (2017)
Best Supporting Broker for Exotic Holidays (2017)
Top Seller for Exotic Holidays (2016)