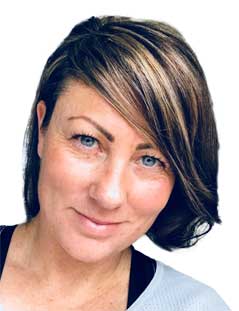 MOB:
+64 27 512 0337
anna.peka@nztravelbrokers.co.nz
www.virtuoso.com/advisor/annapeka89806
Find Me On Facebook


Join My Newsletter


People don't take trips, trips take people!
Travel, it's without a doubt one of those things in life that makes you feel incredibly happy, free from everyday routine and inspired to do more of it.
I've spent the last 18 years in the industry and have had the pleasure of creating dreams and memories for my clients; the joy it brings them is what keeps my passion for travel alive. Meeting for the first time with a client to discuss their travel vision, thoughts and plans fills me with excitement every time.
My journey started in Wellington after completing my travel diploma I took my first job with AA Travel as a domestic consultant. My career progressed with roles at Ansett NZ as ground crew, Corporate Travel agencies as a domestic, international and group consultant, Adventure Travel as a specialist adventure consultant and this year I've been involved with Masihambe Afrika Tours Ltd who specialise in authentic African tours for small groups.
I have travelled and experienced some amazing places that have included highlights like floating on a lilo in Waikiki Beach Hawaii when a 200 pound turtle popped it's massive head up right beside me and swam around which was totally mind blowing!; the spectacular junk boat adventure in Halong Bay Vietnam; Switzerland's Lakes, I couldn't believe how beautiful they were yet how much they mirrored New Zealand's very own Fiordland; all of Italy wowed me especially Rome and the beautiful Pacific Islands of Rarotonga & Fiji so stunning and relaxing yet so different from each other.
Becoming a Travel Broker has empowered me to balance my three beautiful young daughters with the career I love so much. The best part about being a Travel Broker is that I have all the flexibility to work outside the box, I'm not restricted to the traditional 9-5pm office hours so I can meet you at a time that is convenient for you to help create your own unique holiday.
So please don't hesitate to take that step, I would really love to hear from you, to meet you, to take the hassle out of your next holiday because I really do care about your journey.
NZ Travel Brokers Best Growth of the Year 2018
Expedia Highest Growth 2018
I have access to a huge range of travel specials and deals.
I'm a one stop shop for all travel. Flights, cruises, tours, rental cars – I can book it all.
I'm your travel troubleshooter. If you run into the unexpected, call me. I'll get it sorted.
I'll come to you – I'm happy to meet you at a cafe or after hours to chat about your plans.
I'm a local business, not an anonymous website or company based halfway around the world.
If you have any travel plans, or if you'd like a quote, please get in touch – I'm happy to help!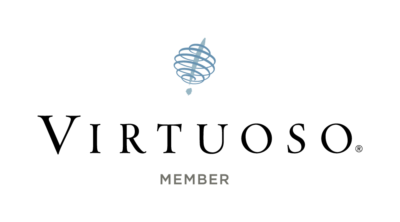 Anna Peka an independent affiliate of NZ Travel Brokers – A Virtuoso Member.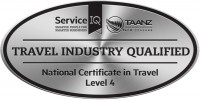 AnnaPeka
In July 2014 we asked Anna from NZ Travel Brokers to organise a family holiday to Africa for us. We have 2 two teenage children and had been talking about going on an African Safari for some years. We had a tight time frame and budget but wanted to see a lot of wildlife and great game viewing, as well as fishing and cultural experiences. Plus, we wanted a few days at a beach resort on the way home. We didn't want intrepid travel and preferred to be on small tours with comfortable accommodation. All of these requests, along with huge expectations, was a big ask! Anna got back to us a week or two later with a couple of options. We chose to travel to Botswana and South Africa. Our trip was everything we asked for and more. Our holiday was very well organised – we had great accommodation, transfers from one place to another went smoothly, our safaris were exactly what we had asked for. Thanks Anna for listening to our requests! We couldn't have wished for better.

Jacque and Pete
We have been privileged to call Anna Peka our travel consultant for three major individual overseas trips encompassing mountain climbing, scuba diving, jungle trekking, safari and luxury experiences. We have been impressed with her expertise and willingness to "go the extra mile" for us and have been more than satisfied with our travel and accommodation arrangements. I believe that we are demanding travellers as we request unique experiences but Anna has always presented us with well researched information and often the cache of her own travel experiences. Anna always wants the best for us and will only be satisfied when she has exhausted available options. When we have chosen to enter difficult areas, Anna has kept a close watch on us and been in constant touch while we are in the danger zones. We feel safe and cared for with Anna and thoroughly recommend her to anyone who wishes to travel by whatever means and budget. Her personal approach has been immensely satisfying and we value her services and friendship.

Linda and Jim Farley