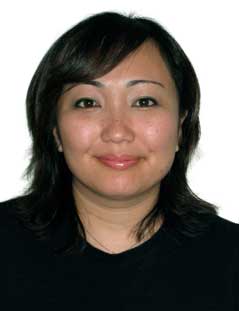 MOB:
+64 21 125 8484
ayako.velickovic@nztravelbrokers.co.nz
Join My Newsletter


My name is Ayako.
I am originally from Japan but I have been living in New Zealand since 1996.
Having graduated from Travel School in 2000, I then entered the travel industry with my first travel agency placement in 2001.
My background covers both corporate travel for small to medium enterprises and planning for that special holiday.
I can arrange airfares, accommodation, rental cars, cruising, coach tours, groups & special interest travel, sightseeing, foreign exchange, travel insurance, visas, passports and more.
Not only have I travelled extensively and have a strong knowledge of my homeland Japan, but also over my years in the travel industry I have established a wide range of destination and product knowledge. From our very own Pacific region, to Asia, The Americas, Africa and Europe, I can provide you with the right advice.
Operating as an NZ Travel Broker means I am a fully approved Travel Broker through TAANZ (Travel Agents Association of New Zealand) so you have the same security as any bonded Travel Agent.
I work from my home office, therefore, offering the flexibility of being available when it suits you.
Having worked in the travel industry for most of my years in New Zealand, I absolutely love it and as a Travel Broker, that passion is expressed in my service and care. Offering travel tips and advice gives me great satisfaction so please give me the opportunity to help you organise your next trip. I am just a phone call, text or email away.
Recipient NZ Travel Brokers High Achievers Award 2013
NZ Travel Brokers Special Achievement of the Year Award 2011
NZ Travel Brokers Top 10 – Placed 4th (2011)
I have access to a huge range of travel specials and deals.
I'm a one stop shop for all travel. Flights, cruises, tours, rental cars – I can book it all.
I'm your travel troubleshooter. If you run into the unexpected, call me. I'll get it sorted.
I'll come to you – I'm happy to meet you at a cafe or after hours to chat about your plans.
I'm a local business, not an anonymous website or company based halfway around the world.
If you have any travel plans, or if you'd like a quote, please get in touch – I'm happy to help!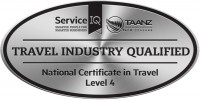 AyakoVelickovic