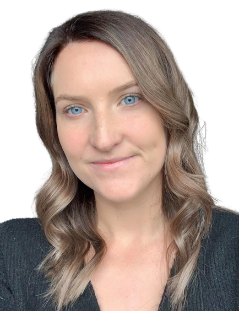 MOB
: 0274 325 904
chelsea.ouwehand@nztravelbrokers.co.nz
Find Me On Facebook


Join My Newsletter


Where in the world do you want to explore next? I am here to plan your best trip yet!
At age 17, I found my passion for travel. I studied for a Diploma in Travel & Tourism and was accepted into the cultural programme at Walt Disney World in Florida, which was the experience of a lifetime. I spent 5 incredible months working at the Be Our Guest restaurant in Magic Kingdom, which ignited my desire to see the world. I then ventured on a cruise to the Bahamas, ending my trip in New York. Since returning to New Zealand, I have travelled to Rarotonga twice, holidayed in Fiji, Australia and Bali, and I journeyed back to the US for a California Contiki. There are also many more exciting adventures on my travel wish list!
As a former travel consultant and a traveller myself, you can trust I will go the extra mile to make sure your holiday runs seamlessly and is everything you dreamed of. I offer world-class customer service, whether you want me to book your flights, accommodation, cruise, tours, activities, or the whole package. Everyone has their own idea of what makes the perfect holiday, so I am committed to finding out what that is for you and putting that into your itinerary to create an unforgettable trip of a lifetime.
Although the internet has an abundance of information, there is a lot to take in. I keep up-to-date with the ever-changing travel world and will help you navigate current rules and events that could affect your plans. You can feel confident and safe during your holiday when I'm on your team.
Whether you want to escape your routine for a relaxing holiday or are a thrill seeker eager for adventure, you can be confident I will fulfil your vacation dreams. I am so excited to share my favourite spots, hidden gems, must-do activities, and the best places to experience the flavours of the places you are visiting.
Using my travel experiences and expertise to recommend the best places to go, you'll see my passion for travel reflects in my planning and communication with you. I carefully plan your personalised trip and provide you with the most up-to-date information so your trip is hassle-free. One of the biggest highlights for me is hearing about how your holiday went once you return.
Thanks to the power of technology, it doesn't matter where in the world you are based, I can work with you remotely to plan your trip. If you are based near me in Tauranga, New Zealand and want to meet up, we can chat about your dream holiday at your local café.
You can follow me on my social platforms and join my newsletter for travel inspiration and to keep updated on travel news and deals.
Wherever you want to go, give me a call or send me an email today so I can help you plan your next unforgettable trip.
I have access to a huge range of travel specials and deals.
I'm a one stop shop for all travel. Flights, cruises, tours, rental cars – I can book it all.
I'm your travel troubleshooter. If you run into the unexpected, call me. I'll get it sorted.
I'll come to you – I'm happy to meet you at a cafe or after hours to chat about your plans.
I'm a local business, not an anonymous website or company based halfway around the world.
If you have any travel plans, or if you'd like a quote, please get in touch – I'm happy to help!