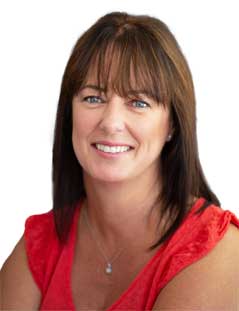 PH:
+64 4 212 5567
MOB:
+64 21 977 349
cherie.leprou@nztravelbrokers.co.nz
Join My Newsletter


Hi, my name is Cherie and I have joined NZ Travel Brokers after 25 years working as a retail travel consultant.
With my experience and knowledge I can offer you a stress free, tailor made travel experience with the peace of mind that I'm here to make sure all your arrangements run smoothly!
My first trip abroad was to Vanuatu in the late 80's which sparked my passion and love for travel..over the years I have gained an appreciation for different cultures, people and foods and enjoy getting out and about and making new friends.
We've shared pizza with a Costa Rican couple in NYC, enjoyed BBQ's with our Ni Van family in Port Vila and shared stories and curry at Elephant Hills Khao Sok National Park Thailand plus many more.
I have been privileged to travel to some amazing countries over the years with many trips to Asia, UK Europe, USA, The South Pacific and Australia so if you want first hand honest advice and expert planning whether it be a family holiday, group tour, cruising or business travel I can help you.
Let me share my passion for travel and adventure with you I'm just a phone call away!
Prefered Supppliers Broker of the Year – 3rd Place (2019)
NZ Travel Brokers Honours Club (2019)
NZ Travel Brokers High Achievers Club (2018)
Most Improved Sales for Intrepid (2017)
NZ Travel Brokers Rookie of the Year (2017)
I have used Cherie on numerous occasions over the past 9 years since first knowing her. She has always been very knowledgeable, taking on board our personal requirements and advising where necessary. Nothing is ever too much trouble. She is an absolute joy to work with and when recently changing an already-planned trip to accommodate a trip to the UK (visiting a very sick relative), she really went the extra mile and made it as easy for us as possible at an extremely stressful time (taking great time personally for her).

I would not hesitate recommending Cherie for travel plans, and always use her. EXCELLENT

Sam
"Cherie, you are very good at your job, this has been so easy and a great deal - thanks to you, you now have a client for life, and I plan on doing a lot more travelling in the future"

Treena
"We have had Cherie planning our holidays for over 10 years and we have been surprised at how amazing the total trip was, from the hotels to the daytime excursions to the local agents/tour guides in the country we were visiting.

The other thing Cherie manages to do everytime is to have a special little something, when we visited Vietnam we ended up with a upgraded premium suite which was so lovely and so nice, as well as organizing a birthday cake on another trip.

Cherie takes all the hard work out of planning a trip and all we find we need to do is pack our bags and get on the plane. Cherie is a delight to deal with and the best we feel in the travel business."


V & N Richardson
"We call Cherie when we are sick of trawling the travel sites ourselves for hours on end. She has great tips for travelling and is particular about the things that are important to us when travelling with our kids. I know we are in good hands when Cherie is booking our arrangements for us".


Anita
"We have used Cherie as our travel agent for a number of years and the value add we get is Cherie's attention to detail on our specific requirements when myself and my husband and family travel she also takes the time to send us new trips that come out that she believes we could be interested.

Cherie will check out facilities when travelling herself and keeps herself knowledgeable on the latest trips and hotels etc. We value having a competent and knowledgeable person to deal with our travel as this day and age travel is not as easy as it used to be and having it all sorted and everything thought of before you embark on your trip definitely eases the stress.

Thanks again Cherie it is great working with you and we look forward to more wonderful adventures around the world."


Robyn
"Just a quick note to say thank you once again for organising our latest fantastic trip. We absolutely loved the cruise in Croatia, highly recommend it. We met some really nice kiwis on the trip, a few from the travel industry as well. We so appreciate all your guidance and support throughout the whole process. You are amazing. Thank you so much XX"

Annet and Danny
"Cherie... you rock! Such a cool holiday we had. The cupcakes and beers for Ben's birthday from you and just everything afterwards. You know your stuff and I really appreciate your recommendation for coconuts resort. It was perfect for us. Thanks so much!"

Treena
Just wanted to say a Massive Thank You for organising our trip to Vietnam.
Loved everything about the trip and your planning made everything go so smoothly.
We especially enjoyed the Wide Eyed Tour trips to Halong Bay. Hanoi, Hoi An and Saigon.
Quality of the accommodation was excellent and all the activities provided were first class.

I would not hesitate to recommend you to my friends to organise their holidays, the prices were reasonable and your customer service is second to none.

Keep up the good work!

Lee
Cherie was amazing at booking our holiday of a lifetime to France and Italy – we provided our travel brief including the must haves, budget and time frame but also mentioned we needed guidance as we weren't fully sure on where we should go exactly and all we could see and do. Cherie went away and came back with a fantastic itinerary, including flights, tours, accommodation and surface travel (trains and boats). From my perspective booking this holiday was so easy and I truly valued Cherie's understanding of our brief, her expertise and knowledge of our destination and her fantastic suggestions. Sadly COVID challenges meant we never got to experience our trip of a lifetime.

Cherie has been absolutely amazing at sorting out cancellations and refunds and I can assure you this has been a long process with many hours of her own time to make sure we were able to achieve maximum refund entitlements and insurance claims. I highly recommend using Cherie for all your travel requirements.

I just wanted to take a moment to acknowledge everything you have done for us and our whanau.

Your support with Hopes travel has been so great, it made such a huge difference and made it a lot easier for him to get where he needed to. As well as take the stress out.

So on behalf of mu whanau and I, thank you.

Kawhena
I have access to a huge range of travel specials and deals.
I'm a one stop shop for all travel. Flights, cruises, tours, rental cars – I can book it all.
I'm your travel troubleshooter. If you run into the unexpected, call me. I'll get it sorted.
I'll come to you – I'm happy to meet you at a cafe or after hours to chat about your plans.
I'm a local business, not an anonymous website or company based halfway around the world.
If you have any travel plans, or if you'd like a quote, please get in touch – I'm happy to help!