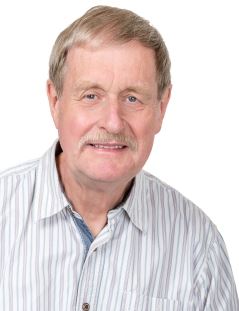 PH:
+64 6 348 2498
MOB:
+64 27 647 0767
DX:
PA87040 Wanganui
colin.thompson@nztravelbrokers.co.nz
Join My Newsletter


My lifelong interest in Travel started in my school days when geography was my favourite subject, when I could spend hours studying maps and learning where places were.
So when I started work in 1962 the obvious career path was in the travel industry, and so I was offered a position with Thomas Cook & Son within Selfridges Store in London's Oxford Street, making this my 56th year in the travel business.
I have worked mainly in the retail side of travel although I have had experience in wholesaling, as well as having been involved in marketing and training, so I can offer you a lifetime of experience to help you with your travel needs.
I lived in the UK for many years so I have an extensive knowledge of most European destinations including personal experience of many countries including France, Holland, Spain, Italy, Greece, Cyprus, Denmark, and Norway. I have also made many trips to the USA & Canada including visits to Florida, New England, Chicago, California, Toronto, and Newfoundland. In Asia I have visited both Hong Kong and Singapore.
Having worked for a specialist Cruising Agency I have a great knowledge of this sector of the travel industry; and as well as cruising in the Mediterranean, the Atlantic, and the Norwegian Fjords, I have also visited many ships including the Pacific Dawn, the Oriana, Arcadia, and Queen Mary 2.
Because of my interest in Cruising I am operating the New Zealand Cruise Club. If you would like to become a member just click the link, and you will gain access to a regular newsletter, specials and club discounts we will be offering. Not being bound by office hours I am able to meet you at any time, and can visit you at your home or workplace to discuss your travel plans, but if this is not possible in the modern age of communication I can arrange your travel through email or by telephone.
My aim throughout my working life has always been to offer clients the best possible service, to be totally honest with my advice and make sure that my clients get the travel experience that best suits them.
I have access to a huge range of travel specials and deals.
I'm a one stop shop for all travel. Flights, cruises, tours, rental cars – I can book it all.
I'm your travel troubleshooter. If you run into the unexpected, call me. I'll get it sorted.
I'll come to you – I'm happy to meet you at a cafe or after hours to chat about your plans.
I'm a local business, not an anonymous website or company based halfway around the world.
If you have any travel plans, or if you'd like a quote, please get in touch – I'm happy to help!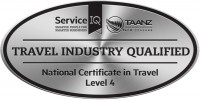 ColinThompson