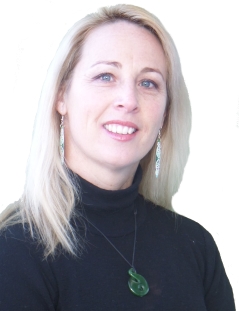 PH:
+64 6 368 5325
MOB:
+64 27 341 8678
colleen.tyree@nztravelbrokers.co.nz
Join My Newsletter


Travel is my passion. I am an experienced travel agent who has been involved in the industry for more than 15 years.
I have the knowledge and experience to help you plan your dream holiday. I have travelled all over the world. I particularly enjoy travelling to Europe as my grandmother's heritage is Italian and I still have family there to visit, but I also enjoy taking smaller trips to Australia and the South Pacific where I can enjoy time with my children.
I want to help you make your dreams a reality and when planning your travel help to make it the perfect trip for you. Originally an AA customer service representative in Palmerston North, I moved into travel, first as a processor and then in a sales role.
After a break to raise a family, I returned to travel doing relief work in the Hawkes Bay and Palmerston North and also worked as a travel broker. Since then I have worked as a travel consultant at United Travel and the Flight Centre in Levin. For the past year I have managed the Visitor Information Centre at Te Takere, which specialises in local information for tourists and also taking bookings for buses, trains and ferries.
I have access to a huge range of travel specials and deals.
I'm a one stop shop for all travel. Flights, cruises, tours, rental cars – I can book it all.
I'm your travel troubleshooter. If you run into the unexpected, call me. I'll get it sorted.
I'll come to you – I'm happy to meet you at a cafe or after hours to chat about your plans.
I'm a local business, not an anonymous website or company based halfway around the world.
If you have any travel plans, or if you'd like a quote, please get in touch – I'm happy to help!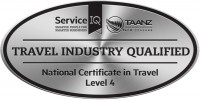 Top Seller for 1 Cover – Placed 2nd (2016, 2017)