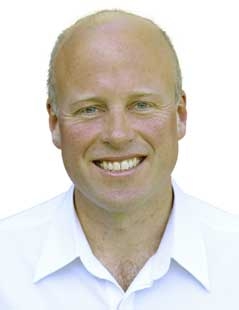 PH:
0800 885 123
MOB:
+64 21 885 123
DDI:
+64 3 348 5123
darryl.smith@nztravelbrokers.co.nz
Instagram: 
The Travelsmith
Join My Newsletter


Hi, I'm your personalised corporate and leisure travel solutions application. I successfully provide simple cost effective travel solutions, at speed, and without fuss.
I recently placed 1st at the 2013 New Zealand Travel Brokers Awards and was honoured with the titles "Broker Of The Year 2013", and "Special Achievement Of The Year 2013", plus "Rookie Of The Year 2013". These are the latest of many awards I have achieved in my career, but have a special place as the first ones I have earned while self-employed.
I've been providing professional travel services since starting as a Travel Consultant in London in the 90's as a useful solution to my wanderlust exceeding my budget; and loved it! Late in 2012 I was offered the opportunity of becoming a Travel Broker after the liquidation of my former employer, McCrory Thomas Travel. I supported all my existing customers through the liquidation process working hard to ensure that no one was adversely affected by the collapse of McCrory Thomas Travel.
I now cater to a wide range of travellers, many of whom have rewarded me with their loyalty and trust for many many years. Through my experience within the travel industry I aim to be prescient to your all needs and to help you to avoid the many pitfalls that are inadvertently part of "the adventure of travelling", whatever your destination. Thanks to the wonders of modern technology, travel arrangements are now paperless and reservations are electronic so it is not relevant where you or I are located.
Everything can be arranged remotely and you can travel with just a simplified and easy to understand itinerary. More than a third of my extensively located "travel family" have never met me, and in many cases they've never even been to New Zealand, where I live and mainly work from. It's no small thing to entrust your faith and hard earned dollars in my hands from the other side of the world or recommend me to friends and family, and I respect the gravity of that trust, which is why I am so passionate and successful at making it easy and painless for you to make the most of your travel experience, while I take care of the details.
I'm equally suited to providing corporate or leisure travel solutions, and will listen to your instructions and provide intelligent choices so you can get the best out of your travel too. I have travelled extensively within 50-plus countries for business and pleasure, and I'm adding more destinations every year; now travelling normally in the company of my young family or on business.
I'm available to you 24 hours a day, 7 days a week, 365 days a year if you experience an unforeseen event which affects your travel. I'm your agent on duty, not a call centre, and I can help you with almost anything except bail money! I'm available at your convenience from your corner of the internet, or by appointment in person at any other location that suits you.
I have access to a huge range of travel specials and deals.
I'm a one stop shop for all travel. Flights, cruises, tours, rental cars – I can book it all.
I'm your travel troubleshooter. If you run into the unexpected, call me. I'll get it sorted.
I'll come to you – I'm happy to meet you at a cafe or after hours to chat about your plans.
I'm a local business, not an anonymous website or company based halfway around the world.
If you have any travel plans, or if you'd like a quote, please get in touch – I'm happy to help!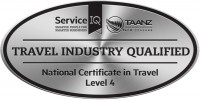 DarrylSmith
NZ Travel Brokers Honours Club (2019)
NZ Travel Brokers High Achievers Award (2017, 2018)
NZ Travel Brokers Top Award of 'Broker of the Year' 2013
NZ Travel Brokers Top 10 – Placed 1st (2013), 3rd (2014), 8th (2015), 8th (2016)
Top Broker for First Fares (2016)
Top Achiever for Emirates Sales (2014)
NZ Travel Brokers Special Achievement of the Year Award (2013)
NZ Travel Brokers Rookie of the Year Award (2013)
Top Achiever for Expedia Sales (2014)