PH:
0800 469 872
MOB:
+64 21 185 6323
erin.sexton@nztravelbrokers.co.nz
www.virtuoso.com/advisor/erinsexton
Find Me On Facebook


Join My Newsletter


It takes time for busy people to do the research and make all the bookings when planning a trip. So, why not make one call and get the best deals from your own personal Travel Broker.
Plus travel doesn't always go to plan. Sometimes the unexpected happens – bad weather, airline delays or natural disasters such as volcanic eruptions can interrupt your trip and sorting out these issues is not always easy.
I offer a "one call does it all" travel service. Regardless of where you are in the world, I am available 24/7 to provide emergency backup assistance while you are away. I offer a flexible and mobile service, so I can visit you at home, your office or the local cafe at a time that suits you. It can be during the day, in the evenings or at the weekends.
So if you want your own personal, professional travel agent – a travel agent that will offer you peace of mind and will go that extra mile, whether leisure or corporate travel you need to contact me.
Erin has been our Travel Broker for our major overseas holidays. She has done an amazing job of getting everything to fall into place, every time.

We have often done reasonably complex trips with multiple flights, accommodations, cruises and tours and excursions all rolled into one. Nothing has ever been too much trouble.

It has been wonderful to go away knowing that everything will be all right, and if there were to be a problem, one simple phone call and I am sure it would all be fixed.

I would highly recommend Erin to anyone that wants a professional friendly approach and who will bend over backwards to make it work.

Alan and Margaret
I have used Erin from NZ Travel Brokers for over 4 years for all my work related international travel. In this time Erin's work for me has simply been excellent. Responses have been quick and the level of service has been fantastic. In all this time not one flight has been missed nor any hotel room not booked. Erin has gone to the n'th degree to ensure my flight seating requests are met and upgrades issued.

Group Export Manager
Erin is my 'go to girl' – a fountain of knowledge and my one-stop-shop for all things travel.

Executive Assistant
Erin has been my travel agent for over 6 years and I have always found her to be understanding of all of my complex travel requirements. Erin is easily contactable, no matter where I am on my travels and understands my preferences and preferred travel arrangements. I would recommend Erin as a travel agent to anyone and wouldn't go to anyone else.

CEO
I have access to a huge range of travel specials and deals.
I'm a one stop shop for all travel. Flights, cruises, tours, rental cars – I can book it all.
I'm your travel troubleshooter. If you run into the unexpected, call me. I'll get it sorted.
I'll come to you – I'm happy to meet you at a cafe or after hours to chat about your plans.
I'm a local business, not an anonymous website or company based halfway around the world.
If you have any travel plans, or if you'd like a quote, please get in touch – I'm happy to help!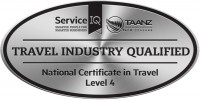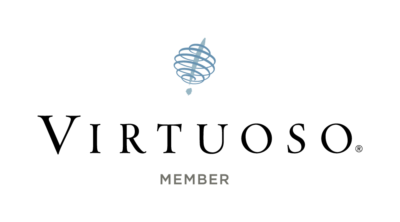 Erin Sexton an independent affiliate of NZ Travel Brokers – A Virtuoso Member.
NZ Travel Brokers Honours Club (2019)
NZ Travel Brokers High Achievers Award (2016, 2017, 2018)
NZ Travel Brokers Top 10 – Placed 7th (2012, 2013), 8th (2014)
NZ Travel Brokers Rookie of the Year Award 2012
Air New Zealand Broker of the Year – Placed 5th (2012, 2013, 2017), 4th (2016)
Top Achiever for Qantas Airways Sales 2014