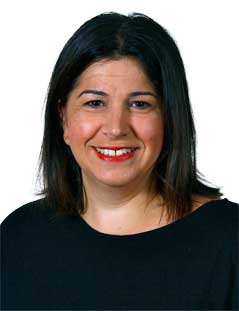 MOB:
+64 21 609 181
gina.courtier@nztravelbrokers.co.nz
www.virtuoso.com/advisor/ginacourtier
Join My Newsletter


Leave all your travel worries with me!
Internet travel planning has become a common aspect of travel planning .. but do you ever feel that you have a million questions to ask with no one to ask? I am an experienced Travel Broker who can take those woes away from you to plan and customise your perfect holiday.
From family holidays to business trips or even just a short break, my aim is to make your travel experience hassle free and enjoyable. With over 25 years of experience in the travel industry in both wholesale and retail and a passion for travel, I can create the perfect travel solution for you. My travel experiences are vast. Having lived abroad for a number of years and working in the travel industry in the UK, I am best placed to offer you factual and practical advice on any trips. I have also been fortunate enough to have travelled through Europe, Africa, Asia, America and of course Australia and the South Pacific. From backpacking through Africa to staying in some of the most stunning resorts around the world my first hand knowledge of these destinations ensures that I can provide practical advice and gives me the opportunity to utilise my wealth of knowledge to best assist you with your travel plans. My favourite "resort" destination being the Maldives!
I have been "travel brokering" for 11 years, working from my home-based office in Island Bay which works well for me as it gives me the flexibility to be able to work and be a "mum". As well as helping with air travel, accommodation, transfers, cruising, rental cars and coach tours I can also assist you with travel insurance, foreign exchange and much much more .. I am just a phone call or email away.
NZ Travel Brokers Honours Club (2019)
Recipient NZ Travel Brokers Best Growth Award 2018
Viva Expeditions Ltd – Most Improved 2018
Most Improved Sales for Lufthansa (2017)
Recipient NZ Travel Brokers High Achievers Award (2013, 2014, 2017, 2018)
Air New Zealand Broker of the Year – Placed 3rd (2012, 2019), 2nd (2013, 2018)
Lifestyle Holidays Broker of the Year – Placed 4th (2011, 2012, 2013, 2014) Placed 3rd (2015)
Preferred Suppliers Broker of the Year – Placed 1st (2012, 2018)
Top Broker for Total Holiday Options – Placed 2nd (2016)
Recipient NZ Travel Brokers Challengers Award (2015, 2016)
I have access to a huge range of travel specials and deals.
I'm a one stop shop for all travel. Flights, cruises, tours, rental cars – I can book it all.
I'm your travel troubleshooter. If you run into the unexpected, call me. I'll get it sorted.
I'll come to you – I'm happy to meet you at a cafe or after hours to chat about your plans.
I'm a local business, not an anonymous website or company based halfway around the world.
If you have any travel plans, or if you'd like a quote, please get in touch – I'm happy to help!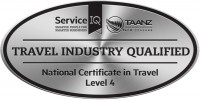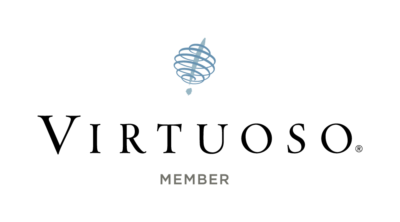 Gina Courtier an independent affiliate of NZ Travel Brokers – A Virtuoso Member.

GinaCourtier