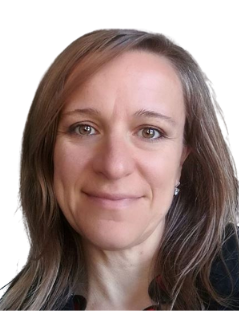 PH:
+64 3 960 5020
MOB:
+64 21 023 31521
hana.gooch@nztravelbrokers.co.nz
Join My Newsletter


Ki Ora, Ahoj, Guten Tag, Hi, Zdravo, Bonjour, Bula, Ciao
My name is Hana and I am originally from the Czech Republic but I have been living in New Zealand since 2000. I was fortunate enough to live in the Czech Republic for 18 years, in London for 2 years and in Australia for some 6 months before settling in New Zealand. I have also travelled to lots of other beautiful countries.
I have worked in the tourism industry since 2002 and I absolutely love it. My passion for travel and becoming a mother made me realise the importance of finding a balance between my work and family life. Hence my reason for joining NZ Travel Brokers. I am a fully bonded Travel Broker through TAANZ (Travel Agents Association of New Zealand) which means that you can deal through me with the same security as any Travel Agent. However, I can offer the flexibility of being available when it suits you.
Offering travel tips and advice gives me the greatest satisfaction so please give me the opportunity to help you organize your next holiday. I am just a phone call, text or email away.
PLANNING A TRIP TO THE CZECH REPUBLIC? Would you love to see Prague, one of the most beautiful cities in the world? Don't look any further!! I know all the hot spots and the inside information. Let me do the hard work – planning your itinerary. ** Do you need a 3rd party car/van Insurance for foreign licence holder? 3 , 6, 9 and 12 months options also available. Please contact me for more information.
I have access to a huge range of travel specials and deals.
I'm a one stop shop for all travel. Flights, cruises, tours, rental cars – I can book it all.
I'm your travel troubleshooter. If you run into the unexpected, call me. I'll get it sorted.
I'll come to you – I'm happy to meet you at a cafe or after hours to chat about your plans.
I'm a local business, not an anonymous website or company based halfway around the world.
If you have any travel plans, or if you'd like a quote, please get in touch – I'm happy to help!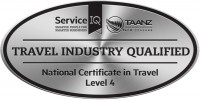 HanaGooch
NZ Travel Brokers Best Growth of the Year Top 10 (2019)
Top 3 Lufthansa Sales (2017)
Top Seller for Lufthansa (2016)