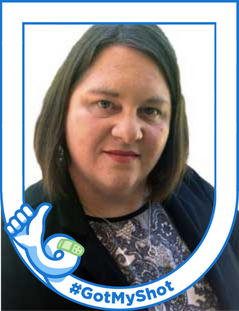 MOB:
021 684 770
Helen.baxter@airnzbrokers.co.nz
AIR NZ PROFILE:
www.airnewzealand.co.nz/helen-baxter
Join My Newsletter


Hi my name is Helen Baxter and I am a Travel Broker with Air New Zealand Holidays. After being with Air New Zealand for 18 years working as a consultant and then managing the Silverdale Holidays Store, I decided to have a lifestyle change and start my own business.
I can help you plan that dream holiday or business trip abroad with all my accumulated knowledge and 20 years travel industry experience to guide you along the way. I am very passionate about travel and I have experienced / visited many amazing destinations, like Jordan, Oman, India, USA, Canada, Caribbean, Costa Rica, Columbia and our neighbours closer to home.
Whether you would like to cruise the rivers of Europe, experience the wonders of Petra, enjoy the fun and excitement of Disneyworld, cruise the blue waters of the Caribbean, walk the Great Wall of China or snowmobile through Yellowstone National Park I can help you get there.
I am very proactive and dedicated to making your holiday a seamless experience. I'm committed to providing exceptional customer service and making your travel bookings stress free, I am only ever an email or phone call away.
So when you are ready to journey to that magical destination please contact me.
I have access to a huge range of travel specials and deals.
I'm a one stop shop for all travel. Flights, cruises, tours, rental cars – I can book it all.
I'm your travel troubleshooter. If you run into the unexpected, call me. I'll get it sorted.
I'll come to you – I'm happy to meet you at a cafe or after hours to chat about your plans.
I'm a local business, not an anonymous website or company based halfway around the world.
If you have any travel plans, or if you'd like a quote, please get in touch – I'm happy to help!

HelenBaxter
NZ Travel Brokers High Achievers Club 2019