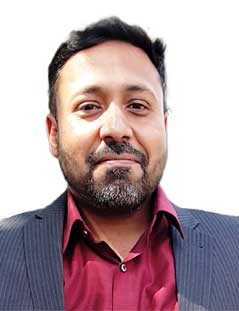 PH:
+64 9 390 5152
MOB: +64 21 256 0765
huzefa.telwala@nztravelbrokers.co.nz

Join My Newsletter


 Hi! My name is Huzefa Telwala.
It's been more than 25 years since I first started in the travel fraternity.
My passion for travel has helped be achieve what I am today. I have completed my double Diploma In Indian Tourism along with International Tourism and am also Qualified as IATA/UFTAA member from Geneva. In New Zealand have been awarded the EXPERIENCED CONSULTANT AWARD by ATTTO.
My clients have followed me all these years and have been added to my database through referrals. It's been a decade in New Zealand and have served a range of different customer needs from basic ticketing to , Inbound and Outbound tours, Exciting Cruise destinations, Adventure Tours, Safaris and Destination Holidays.
My hours of work are flexible to suit your needs and most importantly work towards solutions that are not just practical but turning them into memorable experiences "
I work under the NZ TRAVEL BROKER LTD as an independent broker
My Motto is: You Travel! WE Care!
Remember, if you don't have a good agent, like ME… you're on your OWN.
I have access to a huge range of travel specials and deals.
I'm a one stop shop for all travel. Flights, cruises, tours, rental cars – I can book it all.
I'm your travel troubleshooter. If you run into the unexpected, call me. I'll get it sorted.
I'll come to you – I'm happy to meet you at a cafe or after hours to chat about your plans.
I'm a local business, not an anonymous website or company based halfway around the world.
If you have any travel plans, or if you'd like a quote, please get in touch – I'm happy to help!