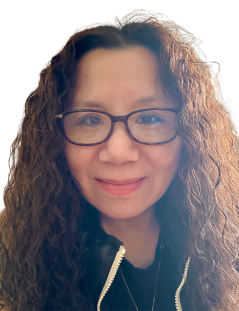 MOB:
021 998 693
jenny.jia@nztravelbrokers.co.nz
WeChat
My name is Jenny Jia, born in Xi'an China, not far from the Terra Cotta Warriors. I gave birth to two lovely kids in Johannesburg, South Africa and have been a proud New Zealander dwelling happily on the North Shore Auckland ever since 2003.
I adore travel but wouldn't go without a Kiwi Flat White coffee, rain or shine!
After obtaining my bachelor's degree from Massey University, I have done a few jobs in different professions, but I must admit I enjoy being a travel consultant the most. While working in 4 different travel agencies, including my favourite, The House of Travel, I have successfully tailor made for groups and families to travel in America, Europe, Asia and the Pacific Islands, Australia as well as cruises all over the world. I have experienced the joy of my work from happy, returning clients.
Having travelled 3 continents and 3 Pacific Island countries, from Daintree to Philip Island, I have gone through what most travellers might encounter on the road, hence know exactly what my clients need.
No details will ever be ignored and nothing under my watch will spoil the travel experience of any single client!
Certificates:
CLIA Master Cruise Consultant
Princess Cruises Commodore
Certified Hurtigruten Expedition Specialist
Certified Expert Alaska, Canada & Rocky Mountaineer
Jenny 贾,喜欢咖啡,热爱旅游。最开心的事是和家人一起看世界,去遇见不同的风景,去寻访风味各异的美食……
我们曾在非洲大陆辽阔的大平原上追逐如火的落日,目睹斑马迁徙,雄狮争食;也曾在澳洲的热带雨林间穿行;被亚热带时常出没的蜥蜴王"惊吓";在美丽的大堡礁与"Nemo"相遇……乘邮轮畅游在塔斯曼海更是我们时常津津乐道的一段回忆……
2003年,我们举家由南非迁至新西兰。秀丽的新西兰有着让人不忍错过每一个角落的美,于是爱上了自驾,环南北岛岛数万公里,横渡库克海峡,探访南岛观星小镇,在太平洋彼岸看巨鲸在海潮中翻腾………
时光荏苒,20年间,先后在Mondo Travel,House of Travel 等专业旅行社工作学习,2023年,有幸加入NZ Travel Brokers 这个大家庭,让我有机会把对旅游的热爱更专业地分享给同样热爱旅游的朋友。因为经历,所以懂得;因为热爱,所以期待与您一起感动……
I have access to a huge range of travel specials and deals.
I'm a one stop shop for all travel. Flights, cruises, tours, rental cars – I can book it all.
I'm your travel troubleshooter. If you run into the unexpected, call me. I'll get it sorted.
I'll come to you – I'm happy to meet you at a cafe or after hours to chat about your plans.
I'm a local business, not an anonymous website or company based halfway around the world.
If you have any travel plans, or if you'd like a quote, please get in touch – I'm happy to help!