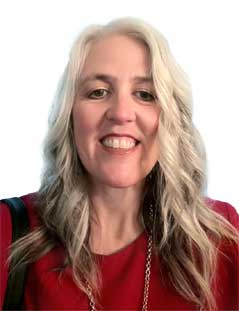 MOB:
+64 21 119 1211
joanne.saunderson@nztravelbrokers.co.nz
www.virtuoso.com/advisor/joansaun93453
Check out my escorted tour!

Creative Tours and Travel:
https://www.creativetoursandtravel.co.nz
Join My Newsletter


I said to someone when I was 23 that I just needed to go to the UK and discover my roots, once I do this trip I will be happy and won't want to travel anymore, well that was 29 years ago and needless to say, the rest is history!
Travelling opened my eyes to the world and I had a fantastic travel agent experience, so it seemed only natural that was what I should do on my return from my first trip. I have been very fortunate to work for some great companies over the years. So not only do I have a retail background I also have extensive experience in the wholesale side of travel. I have escorted trips myself all around the world, so can help you plan a trip with friends or perhaps your special interest group. Some of my favourites were my trip to Cuba and Mexico which was musically inspired as I played the ukulele. The first time I took a music trip was to Hawaii and we performed at the international festival – so much fun 😊
Friends tell me that my passion for travel is contagious, some of my favourites places are Nepal, Egypt, Italy, Malawi, Borneo, Patagonia and Slovenia just to name a few, as I have been to over 50 counties and some more than once.
I particularly like small group travel as a shared experience really is something special. However, it is about variety and sometimes you just want to travel with your own people and I get that as well. Before Covid I travelled with my husband Wade and children Josephine then 11 and Oscar 9 and we did a four-month trip starting in Egypt and then continued travelling around Europe for nearly four months. It was amazing as we did things I would never have done if we travelled on our own. Covid has given me a new reflection on what is important to me in relation to my travels, I have a passion for textiles and the arts, I am excited about my textile workshop and tour to Geelong next year.
So, if you are into Adventure destinations or perhaps just a breakaway to charge your batteries or what to have an experience style holiday, then please come talk to me as I would love to help create your dream holiday.
Live, dream and experience travel – then you will always have something interesting to talk about.
I have access to a huge range of travel specials and deals.
I'm a one stop shop for all travel. Flights, cruises, tours, rental cars – I can book it all.
I'm your travel troubleshooter. If you run into the unexpected, call me. I'll get it sorted.
I'll come to you – I'm happy to meet you at a cafe or after hours to chat about your plans.
I'm a local business, not an anonymous website or company based halfway around the world.
If you have any travel plans, or if you'd like a quote, please get in touch – I'm happy to help!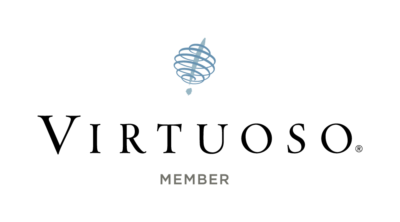 Joanne Saunderson an independent affiliate of NZ Travel Brokers – A Virtuoso Member.

JoSaunderson