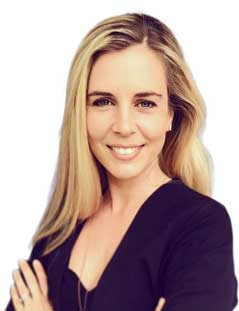 They say "do what you love" and that's exactly how I feel about working in the travel industry. I wouldn't be doing anything else.
Me and my family are going all over the world whenever we can get a chance. My 5 year old keeps asking me "when is our next holiday?" so it's clearly in our DNA!
I started my love for travel when I worked and travelled the world with A1 Grand Prix as their guest services coordinator, that followed onto getting a job at Flight Centre in 2010. After that, I moved to Australia and worked for a small travel prize and incentive company in 2013 which allowed me to then open up an NZ office here in Auckland in 2016. For the last 6.5 years, I've been specialising in travel prizing and incentives. I absolutely love working with incentive travel, it really gets me to push my creativity when building personalised travel packages. I am all about making sure your values and interests are being represented in your holiday. A trip should be customised to YOU because a holiday is not 'one size fits all'.
My booking process is finding out who you are as a person and building a holiday around that. It's about spending time and getting to know my customers because I do want them to a great experience every time they are away.
I specialise and offer the following:
– Corporate and Group Travel
– Sporting and Special Events
– Travel prizes and Incentives
– VIP Experiences
– Destination Events, Conferences, Meetings and Weddings
– Tours and Cruises
– Holiday packages (from romantic couple getaways to taking all the kids and in-laws along)
Travel experience: I am originally from South Africa but definitely an All Blacks supporter. I feel at home all over the world but have a lot more exploring to do here in beautiful Aotearoa. Destinations I've visited are Sydney, Brisbane, Gold Coast, Melbourne, Bali, Phuket, Koh Samui, Shanghai, Langkawi, Singapore, Dubai, Casablanca, Amsterdam, Athens, Mykonos, Crete, Lisbon, London, Barcelona, Nice, Monaco, Rome, Florence, South Africa, Fiji, Vanuatu, Niue and all around the USA. I have also been lucky enough to have lived in Durban, Auckland, London, Scottsdale AZ and Sydney so far in my life.
I'm really excited to book your next getaway. Lets meet up over a coffee to find the perfect place!
I have access to a huge range of travel specials and deals.
I'm a one stop shop for all travel. Flights, cruises, tours, rental cars – I can book it all.
I'm your travel troubleshooter. If you run into the unexpected, call me. I'll get it sorted.
I'll come to you – I'm happy to meet you at a cafe or after hours to chat about your plans.
I'm a local business, not an anonymous website or company based halfway around the world.
If you have any travel plans, or if you'd like a quote, please get in touch – I'm happy to help!