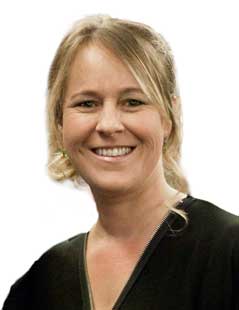 PH:
+61 426 266 040
julie.creelman@nztravelbrokers.co.nz
virtuoso.com/advisor/juliecreelman
Find Me On Facebook


Join My Newsletter


Do you want to have that wonderful holiday you've been dreaming about without all the hard work of organising it all, without having to surf the internet for hours, without even leaving the house?
That's where I can help! Having been in the travel industry for over 10 years as a Resort Manager in Noosa, doing the graveyard shift for Qantas Airways at Christchurch Airport before moving to retail travel for the Qantas Retail Travel Centre I have been on many sides of the travel rollercoaster! This is where I can help .. knowing how to make your transition smooth from thinking about travelling to quoting and booking your travel and getting you on that plane to your perfect holiday!
Working from home as a Travel Broker allows me more time with my family and more time to personalise your dream right down to the last tiny detail without the interruptions of being in an office/retail situation.
With the support of the NZ Travel Brokers team we have the extensive expertise to provide quotes and bookings to anywhere your heart desires whether it is a corporate, leisure or group booking, or a well earned family holiday to the Gold Coast or Fiji – both of which are my personal favourites!
Alternatively consider a cruise close to home or across the Atlantic, a 6 week trip around Europe or a trek through South America .. this could be just the beginning! Just let me know where you would like to go and I can arrange costings and bookings for you at the drop of an email or a phone call.
I have access to all airfares, accommodation, rentals cars, tours, transfers, cruises, travel insurance, etc. at the same competitive prices as any other retail travel agency in New Zealand.
Don't wait!! Phone or email me now.
Thank you for arranging my family's holiday to Bali in August 2013. You managed to quickly match a very competitive quote we had already obtained and allowed us to organise the specific activities of our trip. You also handled the complexities of our split family locations in NZ well with well-timed domestic flights. All of your correspondence was courteous and timely and you guided us through the various customs clearance/visa requirements like a pro. I would recommend you to any of my friends and will happily use your services again for future travel. All the best. Thanks again,

Ash Walker
We have used Julie Creelman for many years, and for numerous overseas travel bookings, which have always gone without a hitch. Julie has always been efficient, accurate and willing to please, and pays meticulous attention to details. She seems to have an extensive understanding of the travel industry, and is always ready with helpful advice and suggestions. Her trademark seems to be a prompt response to any queries. Julie has a delightful personality, and is a pleasure to do business with.

Frank and Barbara Walton | Christchurch
During this past 9 months we have travelled twice internationally as a family and also just as a couple, for which our travel arrangements were organised by Julie Creelman at NZ Travel Brokers. We would like to take this opportunity to personally thank/commend the outstanding services Julie rewarded us with, not only did Julie provide over and above the information we required but the service was prompt, efficient, informative and many options provided to suit our needs. We had situation in Phuket, Thailand with our resort accommodation which was totally beyond the control of Julie, but just by emailing Julie with our accommodation problems, Julie was able to rectify the situation in a professional and timely manner and the outcome was better than the original booking, so a positive win for our family!! We will continue to use the outstanding services of NZ Travel Brokers, Julie has made the travel organisation easy, a friendly, professional and hands on knowledge of travel that many competitors would be jealous of! Thanks again Julie/NZ Travel Brokers!

Bridget Due | Christchurch
I have known Julie Creelman since early 2012 when she arranged travel for the New Zealand Weightlifting team for the Oceania championships in Samoa. Julie did such a great job for a large team with several family groups such as mine doing different things, that I approached her later in the year to arrange the travel for another trip. This trip was to the Dominican Republic for a New Zealand Yachting team. The challenge this time was convincing other team members to break from traditions and use her instead of the usual travel agent that yachting was using at the time.

John Moss | Olympic Weightlifting New Zealand
I have access to a huge range of travel specials and deals.
I'm a one stop shop for all travel. Flights, cruises, tours, rental cars – I can book it all.
I'm your travel troubleshooter. If you run into the unexpected, call me. I'll get it sorted.
I'll come to you – I'm happy to meet you at a cafe or after hours to chat about your plans.
I'm a local business, not an anonymous website or company based halfway around the world.
If you have any travel plans, or if you'd like a quote, please get in touch – I'm happy to help!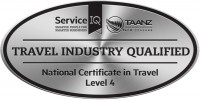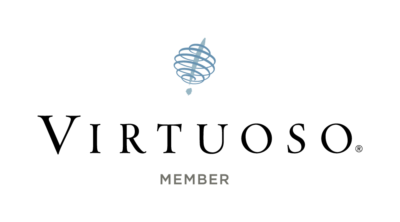 Julie Creelman an independent affiliate of NZ Travel Brokers – A Virtuoso Member.
NZ Travel Brokers Top 10 – Placed 9th (2011), 4th (2012), 2nd (2013, 2014), 3rd (2015, 2016, 2017), 5th (2018) 7th (2019)
Virgin Australia – Top Selling Broker 2018
Top seller for Fiji Airways (2016, 2017)
Top seller for Hawaiian Airlines (2017)
Top seller for United Airlines – Placed 2nd (2016)
Best broker for Emirates (2016)
Lifestyle Holidays Broker of the Year – Placed 2nd (2011), 3rd (2012), 1st (2013, 2014, 2015, 2016, 2017, 2018)
Lifestyle Holidays Ultimate Top 8 – Placed 1st (2015)
NZ Travel Brokers Special Achievement of the Year Award 2012
High Achiever for Expedia Sales – Placed 3rd (2011)
Top Achiever for Williment Tours Sales 2014