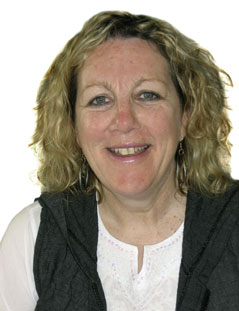 PH:
+64 3 303 3151
MOB:
+64 21 034 4629
karen.blacklow@nztravelbrokers.co.nz
Join My Newsletter


My travel industry journey started straight out of school and has spanned almost 20 years!
Throughout those years, as well as having the opportunity to travel to many points on the globe, I have been involved in most facets of the travel industry covering corporate, leisure and group travel and a number of years in the inbound ski industry, which has recently bought me back to my 'home turf' of Methven. After being away from the industry for a number of years I am very excited to be not only back in Methven but, also back in the travel industry.
Travel Broking has been the perfect way for me to achieve this, offering the freedom of a work/life balance yet having the support of NZ Travel Brokers. I often get asked ''what is a Travel Broker'' or ''why use a Travel Broker''? A Travel Broker is quite simply a Travel Agent, a 'one stop shop' for all domestic and international travel related services such as air travel, holiday and leisure travel, corporate travel, groups and special interest travel, cruises, travel insurance, advice on foreign exchange, passport and visa requirements and the many other travel related services.
The current technology systems and related networks for sourcing information are fantastic and give the ability to access a huge amount of knowledge in order to offer clients the very best options available to them. I love getting to know people, and helping them plan a journey that fits with their philosophies, lifestyle and personality is very important to me.
By having the freedom to meet a client in the comfort of their own environment only enhances the whole 'booking' process.
I have access to a huge range of travel specials and deals.
I'm a one stop shop for all travel. Flights, cruises, tours, rental cars – I can book it all.
I'm your travel troubleshooter. If you run into the unexpected, call me. I'll get it sorted.
I'll come to you – I'm happy to meet you at a cafe or after hours to chat about your plans.
I'm a local business, not an anonymous website or company based halfway around the world.
If you have any travel plans, or if you'd like a quote, please get in touch – I'm happy to help!