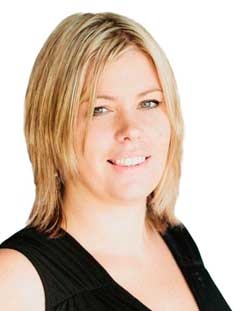 PH:
+64 6 357 0059
MOB:
+64 21 120 2142
kathryn.clark@nztravelbrokers.co.nz
www.virtuoso.com/advisor/kathrynclark
Find Me On Facebook


Join My Newsletter


When you love doing something, you simply don't look at it like "a job"; it becomes a part of who you are.
I love to travel and to share in the excitement of helping bring other people's travel dreams to reality. Having been in the travel industry for the past 8 years I have had the privilege of travelling to many countries including Russia, Croatia, UK, Italy, Australia, South Pacific Islands, Vietnam, Cambodia and Hong Kong to name just a few!
I have also managed to pick up a few helpful pointers and tips along the way! One of which would be 'When in Rome do as the Romans do' another of which would be 'When in Cambodia don't do as the Cambodians are doing' – especially when they're eating their delicacies of sundried chilli snails and fried tarantula.
I have had experience in the Leisure, Corporate and Group areas and I am certain I can help you maximise the enjoyment of your next planned getaway.
Best Growth of the Year – Top 10 (2017)
Lifestyle Holidays Broker of the Year – Placed 5th (2017, 2018)
Recipient NZ Travel Brokers High Achievers Award (2013, 2014, 2017, 2018, 2019)
Recipient NZ Travel Brokers The Challenger Award (2016)
QBE Broker of the Year – Placed 1st (2013), 4th (2016)
Lifestyle Holidays Rookie of the Year Award 2012
I have access to a huge range of travel specials and deals.
I'm a one stop shop for all travel. Flights, cruises, tours, rental cars – I can book it all.
I'm your travel troubleshooter. If you run into the unexpected, call me. I'll get it sorted.
I'll come to you – I'm happy to meet you at a cafe or after hours to chat about your plans.
I'm a local business, not an anonymous website or company based halfway around the world.
If you have any travel plans, or if you'd like a quote, please get in touch – I'm happy to help!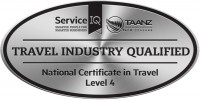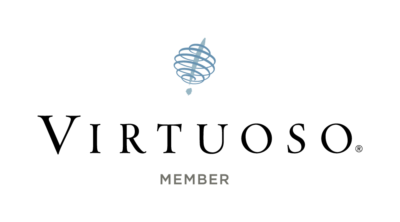 Kathryn Clark an independent affiliate of NZ Travel Brokers – A Virtuoso Member.