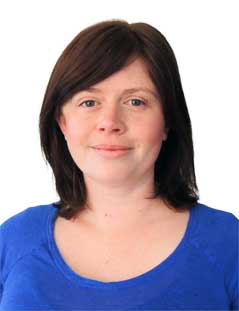 MOB:
+64 21 532 904
katie.bishop@nztravelbrokers.co.nz
Join My Newsletter


I was 20 year old when I bought my first one way ticket to Ireland with no idea what I was going to do once there.
All I knew was that I was excited about where this adventure might take me. Here I am 12 years on, still amazed at how that decision led me to the career that I have enjoyed for the past decade.
After completing my schooling in Taranaki, I went to Wellington to study a Bachelor of Design at Massey University. It was at the end of my third year that I took that leap and embarked on my OE. I lived in Galway, Ireland for 2 years using it as my hub to travel into Europe and across to America.
On returning to NZ, I began considering what I wanted to do. It was only when I saw an advertisement for Flight Centre that I realised it summed up what I had been searching for. I wanted to work with different people and cultures, be challenged in an ever changing industry and be able to give advice on all that I had just experienced first hand for the past two years. And of course, I wanted to travel more!
So I joined the travel industry. I worked in Wellington for 5 years, opening my own store and qualifying for 3 Global Balls (known as one of the highest rewards in the industry). These took me to Dublin, Hawaii and Barcelona. I also travelled extensively over this time, making the most of educational opportunities and annual leave. I travelled throughout America, Australia, Asia, Dubai, Pacific Islands and Sri Lanka.
Eventually, the decision to move back to Taranaki was welcomed whole heartedly by my family who I am very close to.
Whilst working as a Senior Consultant for a local Travel Agency here in Taranaki, I realised just how often and far we love to travel. The vast range of destinations people demanded helped me expand my knowledge of some unusual spots, while managing tricky round the world airfares and the many different application forms for visas! I became an expert in Chinese visas after filling in 26 for an escorted group to China I arranged after returning from an educational trip there.
Currently it's been three years since that fantastic trip to China and I have one gorgeous toddler to show for it. Unfortunately, shortly after he arrived, they discovered I had a brain tumour. It has been a long road to recovery after the surgery but with the support of my family and friends, I am back in the game. My life has changed dramatically in the last three years; however what hasn't changed is my knowledge, experience and passion for an industry that I love.
I enjoy talking to people, giving ideas and helping to make their dreams happen. I equally enjoy looking at photos when clients come home and listening to stories of adventures and mishaps. I understand that each trip is different and no one time or place will be the same for each person but I strive to make your experience special for you. I have the flexibility to come to you in your home or meet at my home. Better yet, why not meet at a café and plan your trip over coffee? I hope to offer you a personal experience so you too may get excited about whatever adventure you are about to embark on.
I have access to a huge range of travel specials and deals.
I'm a one stop shop for all travel. Flights, cruises, tours, rental cars – I can book it all.
I'm your travel troubleshooter. If you run into the unexpected, call me. I'll get it sorted.
I'll come to you – I'm happy to meet you at a cafe or after hours to chat about your plans.
I'm a local business, not an anonymous website or company based halfway around the world.
If you have any travel plans, or if you'd like a quote, please get in touch – I'm happy to help!

KatieBishop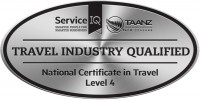 Best Growth of the Year – Top 10 (2017)