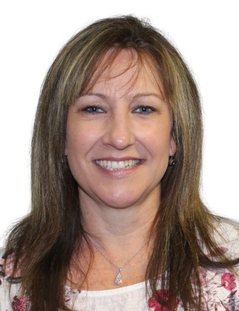 PH:
+64 4 972 0195
MOB:
+64 27 466 3900
katrina.harding@nztravelbrokers.co.nz
www.katrinaharding.travel
virtuoso.com/advisor/katrinaharding
Find Me On Facebook


Join My Newsletter


Travel. Even the word is evocative. Everyone has a different 'take' on travel and what it means to them. For some, it's saving hard for that dream holiday, potentially on a tropical island, maybe in an overwater bungalow; for others, trekking up the Himalayas through Nepal; others still, visiting family and friends on the other side of the world, discovering historic sites and learning about other cultures.
Whatever it means to you, I can help. Travel has always been part of my vocabulary – from local family trips around NZ, to personal and business trips abroad. I LOVE travel and I LOVE to travel!
My goal is to ensure you have the best trip possible. I enjoy unearthing your travel desires, working within your budget and helping you come up with a plan to make the most of your time away. My job is to sort out the logistics of getting there in order to leave you the joy of arrival at your destination and the wonder of new locations to experience.
What a year it's been! We currently have fewer countries available to us to explore, but there are still so many opportunities. Contact me today to start the discussion and get plans underway.
The Korean trip went smoothly and from all accounts was successful. Thanks very much for your help in making it happen!

Hayley Dingwall
Katrina, you did a amazing job. All accommodation on our tour of Australia was amazing and suited our needs. I prepaid everything before we went, getting the best deal. And that along with your travel arrangements really made the trip run smooth with no unexpected expenses or surprises, so we could budget our spending daily once in Australia. I cannot thank you enough to listening to our travel needs and coming up 10 out of 10. Again thank you so much for travel arrangements, super super job.

Michelle Corley
Hi Katrina, the trip was awesome. And so huge thanks to you, all bookings were v good, flights all seated and no dramas at all.
Your contact details are now with all 12 of us here, which is a good thing :)

Kevin Sullivan
Thanks so much Katrina for organising our travel at such short notice in 2-3 days. Awesome service and great rates. You are the best travel agent in the world for us.

Otila Osborne
Thanks Katrina! You work miracles!

Lisa Bagley
Thanks for emailing ahead to the rental car company. I appreciate it and all the things that you do. As long as you're in business I don't intend to use any other travel agent :)

Eric Sidoti
Thanks for all your help with booking my trip to Cambodia.
You've been AMAZING!!

Danielle Wills
Hands-down the best travel agent EVER! I contacted Katrina when our Director referred her to me when I was just about to buy my tickets to Vietnam last year from another travel agency.

Katrina came back within minutes with a deal that had not even been released yet! How switched-on is this lady :-)
Looking forward to the next time I need your services Katrina.

Great Results, Personable, Good Value

Amy Williams
How absolutely great working with you.
Thank you for your amazing help. I have been singing your praises to everyone.

Cheryl Ganly-Lewis
Itinerary sounds fab, Katrina, and this is why you are a successful travel broker - you know how to holiday!

Mary Hogben
Just to let you know that our tickets arrived yesterday. And how naughty of you to include such a gorgeous soap! I love soaps and citrus fragrances are just my favourite, so this ticked all the right boxes, thank you so much.

Hope you have a wonderful weekend.

Annalie Sieberhagen
This year Katrina has brought our daughter home for a holiday from London. She could match cheap fares we found but with the huge added advantage of a real person to talk to and a reputable NZ based company as backup.

She has also booked an overseas trip for us. There were several parts to the travel and all the bookings were done with valuable additional advice and with patience as we considered options and made changes.

It is a great feeling to know that Katrina is always just an email or phone call away not only during the planning stages but also once the trip is underway. She responds in a prompt, professional manner and helps make the trip worry free.

I highly recommend Katrina for any travel and we will certainly be using her services again.

Michelle Bolger
Katrina has arranged a great package to Rarotonga for us with great patience as we have had to play with dates.

Bee & Martin Laing
"Hi Katrina,

I want to thank you immensely for getting my flight sorted!

There are two empty seats next to me!! And you put me in the upper deck!! Wow!! I felt so special!! Gotta take off now! Thank you a million times! You have made the reason for my trip pale a bit to the sunshine you have given me in awesome travel arrangements! Hope that made sense! I'm frantically typing cos they want me to turn off my phone! Ha! I'm off!"

Nancy Jensen
Stranded in the UK because of the Covid-19 restrictions, Katrina was able to find flights and organise travel for me to return home at a time when demand was high and available services very hard to find.

Despite some trials and tribulations along the way, she remained calm and helpful throughout. I book all my travel through Katrina and listen carefully to her advice.

I strongly recommend others do too.

Adrian
Love working with Katrina as our business travel agent.

Katrina treats us as though we are her only client; fast, efficient, best routes, best prices – she is amazing!

We are always confident in Katrina's guidance and expertise.

Linda
When we were doing our initial planning last year into our trip overseas, we were very fortunate to be referred to Katrina.

Katrina visited us at our home and we immediately had confidence that arrangements for our trip were in good hands.

Katrina's experience and advice made finalising the shape and content of our trip worry free. Her personal travel experience has been invaluable.

Katrina has especially showed her professionalism in a very difficult environment over the last couple of months by diligently securing the best deal available for all our pre-paid bookings.

Mark and Eileen
Our holiday was absolutely fantastic and what a beautiful place Queenstown is, we will certainly be going back.

Our accommodation was perfect.

Thank you so much for all of your help I will certainly be in touch in the near future

Lyn
Thank you for your meticulous travel plan. All went well thank you. I finished the 4,500km bike ride down the Rockies in just under 30 days.

Will definitely be in touch for the next adventure whenever that may be.

David
Thank you so much again for all your help and reliability - it really helped being stress free with the travel arrangements.

Sharina
Once again I would like to thank you for your help.

Your level of professionalism was second to none.

I will have no hesitation in using you again in the future if I look to fly.

Morgan
It's really good to have him back home, we're very grateful to have him back without any complications.

Thanks again for all your help with getting him home, it is very much appreciated!

Mandy and Rob
Katrina provided a seamless travel option to my in-laws when other high street agencies had failed them - miserably.

They loved how they could visit Katrina, in their own time to talk through the options of travel to New York for my mother in law and my 12 year old daughter. Katrina booked their travel right there and then. They are still waiting for the other agent to get back to them and that was a number of months ago now!

Katrina listened to what they needed and based their travel around their requests and desired budget. My father in-law said Katrina "was absolutely brilliant, very friendly and knew what she was doing."

He said "he would recommend Katrina to others and would absolutely use her again to book further travel."

He isn't easy to please, so well done Katrina, you won them over.

Donna Owens
You are a legend, everything worked out really well. Mum's loving MIQ she feels quite spoilt, thanks again!

James
Thank you so much for the work you have done. It seems so odd not to pick up tickets - it's a brave new world.

I have appreciated the clarity and detail of all your documentation.

Thank you and best wishes

Helen
Katrina was efficient in organising our flights overseas and changed our accommodation when we requested.

I enjoyed working with her and all travel went smoothly.

I would recommend Katrina as an agent to work with.

Chris
Just writing to let you know that we are home safely after an excellent trip.
All your bookings went well and we had no problems.
We wanted to say thank you again for all your help. It was much appreciated.

Colin and Catherine
Katrina was amazing and very thorough right from the beginning. At times, we didn't know what we were wanting to do or where we wanted to go. She gave us plenty of options and catered for our needs above and beyond. Absolutely worth every penny. We had the most amazing trip and can't wait to book the next one :)

Jade
Everything was super easy mainly because everything that had been done and still needed to be done was very clearly explained via email or the app.

Thank you so much for getting me to where I needed to go with as little hassle as possible.

Even sudden changes to the schedule and a rebook were very simple and Katrina always made me feel like I had options and help!
Thank you once again for organising our trip to Rarotonga. Everything was exactly what we asked for and went without any issues. We will definitely pass this on to friends who are looking for a travel consultant. We look forward to working with you again.

Tracy and Tony
Thoroughly enjoyed our holiday to Vietnam and Cambodia thanks Katrina Harding for all your organising as our travel broker. Would fully recommend Wide Eyed Tours booked by Katrina they looked after us start to finish

Whitney
Katrina was amazing booking a last minute half day tour for me, when my plans changed in India. As always, never a problem for her and I thoroughly enjoyed the tour. I'll be booking with Katrina again.

Anita
I have access to a huge range of travel specials and deals.
I'm a one stop shop for all travel. Flights, cruises, tours, rental cars – I can book it all.
I'm your travel troubleshooter. If you run into the unexpected, call me. I'll get it sorted.
I'll come to you – I'm happy to meet you at a cafe or after hours to chat about your plans.
I'm a local business, not an anonymous website or company based halfway around the world.
If you have any travel plans, or if you'd like a quote, please get in touch – I'm happy to help!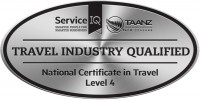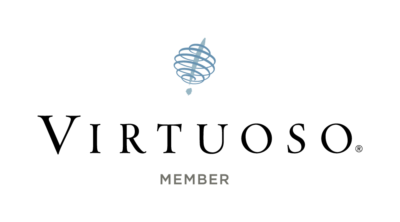 Katrina Harding an independent affiliate of NZ Travel Brokers – A Virtuoso Member.

KatrinaHarding
NZ Travel Brokers Top 10 – Placed 10th (2017), Placed 8th (2018)
NZ Travel Broker Brokers Choice (2017)
Recipient NZ Travel Brokers High Achievers Award (2014, 2015, 2016, 2019)
Top Seller – Intrepid Travel (2015)
Air New Zealand Broker of the Year – Placed 4th (2011), 2nd (2012)