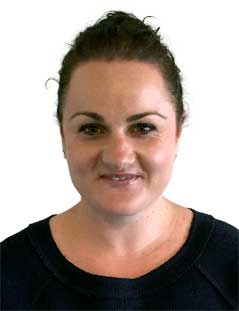 MOB:
+64 21 767 297
kelly.cruickshank@nztravelbrokers.co.nz
www.centraltravel.co.nz
Find Me On Facebook


Join My Newsletter


I have an unquenchable passion for travel, and also the adventure and stories that follow, and that is why I became a travel broker!
I love helping people travel to the destinations of their dreams and making their travels as easy and enjoyable as possible.
Kelly Cruickshank – NZ Travel Broker was established in December 2015. Since then, I have assisted many families, groups, and individuals in planning and organising their travel within New Zealand and abroad.
As a well-seasoned traveller myself, I know how even the smallest negative thing can put a dampener on an entire trip. Luckily, I am a meticulous planner with a love for details, so I get things sorted before they become an issue. My more than 16 years' experience working in retail travel agencies, airlines, and event management, have given me the skills and knowledge necessary to ensure you are getting the best deal.
Based in Cromwell in sunny Central Otago, I am centrally located to visit all my clients in Queenstown, Wanaka, Alexandra, and other surrounding towns, but I have clients all over New Zealand – from Matakana to Invercargill. And because travel doesn't keep office hours, I am available whenever you need support 24/7.
Just give me a call or flick me an email!
Good luck with the new venture Kelly! Believe it or not I have been meaning to come and see you all year. I want to thank you for our fabulous holiday, it was simply amazing and wouldn't have been the same without your expert input. Your advice was invaluable.

Donna Harpur-Swain
I have access to a huge range of travel specials and deals.
I'm a one stop shop for all travel. Flights, cruises, tours, rental cars – I can book it all.
I'm your travel troubleshooter. If you run into the unexpected, call me. I'll get it sorted.
I'll come to you – I'm happy to meet you at a cafe or after hours to chat about your plans.
I'm a local business, not an anonymous website or company based halfway around the world.
If you have any travel plans, or if you'd like a quote, please get in touch – I'm happy to help!

KellyCruikshank
2019 – High Achievers Club at the NZ Travel Brokers Annual Conference
2018 -10th Overall Individual Travel Broker at the NZ Travel Brokers Annual Conference
2017 – 6th Overall Individual Travel Broker at NZ Travel Brokers Annual Conference
2016 – Winner of Special Achievement Award at NZ Travel Brokers Annual Conference
JTB New Zealand – Top Selling Broker 2018
Air New Zealand Broker of the Year – Placed 4th (2017)