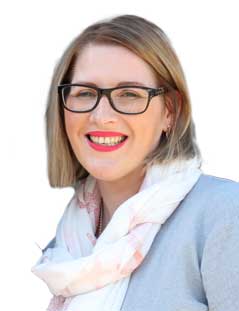 MOB:
+64 27 537 7446
lea.melrose@nztravelbrokers.co.nz
Find Me On Facebook


Join My Newsletter


I love travelling! Visiting new destinations, experiencing their cuisine and emerging myself in their culture.
I have travelled to many destinations throughout the world but my favourite would have to be America and Rarotonga, actually its so hard to pick because I love them all for their own little reasons.
I have many years' experience working in the travel industry, working as a consultant for corporate and leisure at Air New Zealand and manager at Flight Centre. I am Southland born and breed originally hailing from the deep south of Stewart Island.
Attention to detail and listening to what my clients needs are very important to your final holiday details so this is number one on my priority list.
My relationship with my clients and service is very important to me. Having been in travel for 13 years now I strive to deliver great cheerful service as well as keeping in close contact with my clients right from the hello through to the welcome home calls. I provide a great level of advice and travel knowledge and this has seen my clients come back to me for their next trip year after year.
Let my experience and knowledge take care of your holiday needs and wants and put together an amazing itinerary for your dream holiday.
Top Growth for Kiwi Holiday Cover (2017)
I have access to a huge range of travel specials and deals.
I'm a one stop shop for all travel. Flights, cruises, tours, rental cars – I can book it all.
I'm your travel troubleshooter. If you run into the unexpected, call me. I'll get it sorted.
I'll come to you – I'm happy to meet you at a cafe or after hours to chat about your plans.
I'm a local business, not an anonymous website or company based halfway around the world.
If you have any travel plans, or if you'd like a quote, please get in touch – I'm happy to help!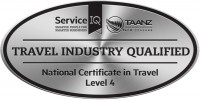 LeaMelrose