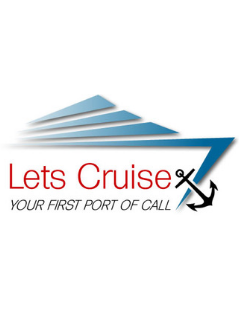 PH:
09 476 9514
FREE:
0800 400 450
info@letscruise.co.nz
Join My Newsletter


Lets Cruise is committed to offering: Quality, Value & Choice worldwide cruise holidays to it's clients. We are also committed to outstanding personal customer service ensuring your cruise holiday is perfect.
Lets Cruise is a Travel Agent Member of ICCA (International Cruise Council of Australasia. Also Lets Cruise is TAANZ bonded through NZ Travel Brokers for your protection. We have very close relationships with our suppliers to ensure, you get the best deals. To be the first to learn of our best deals sign up to our newsletter!
Lets Cruise has access to P&O Cruises Australia, Princess Cruises & Cunard Line live reservation system, you can be assured you are getting the best price and availability on the spot, we can confirm a booking within minutes with this powerful tool. If you need time to consider, we can hold an option up to 5 days with no obligations. All other cruise lines quotes and bookings can be made in a very short timeframe through our General Sales Agents.
I have access to a huge range of travel specials and deals.
I'm a one stop shop for all travel. Flights, cruises, tours, rental cars – I can book it all.
I'm your travel troubleshooter. If you run into the unexpected, call me. I'll get it sorted.
I'll come to you – I'm happy to meet you at a cafe or after hours to chat about your plans.
I'm a local business, not an anonymous website or company based halfway around the world.
If you have any travel plans, or if you'd like a quote, please get in touch – I'm happy to help!
2019 Cruise Broker of the Year – 2nd Place (Helen Mahoney)
2019 Broker Team of the Year – 2nd Place