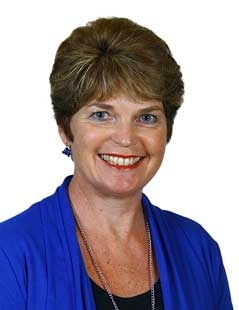 PH:
+64 4 234 6678
MOB:
+64 27 248 3537
lynette.logan@nztravelbrokers.co.nz
Find Me On Facebook


Join My Newsletter


Travel for me is a passion, an interest and a life experience.
To be able to offer travel tips and advice gives me the greatest satisfaction.
Being able to explore holiday options and gain a complete understanding of what my clients (who become friends) would enjoy, is why I am a Travel Broker.
As a NZ Travel Broker I have at my fingertips a vast array of airlines, tours, accommodation and insurance packages to be able to give a completely personalised experience at a very competitive price. With the travel industry rules and regulations changing regularly, I am fully informed and kept up-to-date of any changes by being part of the NZ Travel Brokers group.
I was lucky enough to travel to Australia and USA as a teenager, attending a Texas High School for a few months and travelling around the USA and Mexico. A huge eye-opener for a young Kiwi girl! This is what started the travel bug, so soon followed Europe Contiki, London and England. Being fortunate to attend corporate trips to interesting destinations such as Brazil, Peru, Vietnam and Thailand gave an insight into corporate style accommodation, dining and tours.
Wonderful trips with friends to many parts of Australia, Fiji, Singapore, Hong Kong, Thailand and the River Kwai will forever be remembered, along with fabulous trips to China, Croatia, Turkey and The Greek Islands being favourites and great sources of information for clients. Of course there is no show without family trips to child friendly destinations such as Fijian resorts and islands, Phuket and of course the Gold Coast theme parks.
With many more adventures throughout New Zealand, these are just a snippet of family focused travel that I can help you with.
To experience travel is to experience life. I would love to help you achieve this.
Visit my website www.travelbydesign.co.nz to find out.
Please either call or email me so we can get together at a time that suits you.
I have access to a huge range of travel specials and deals.
I'm a one stop shop for all travel. Flights, cruises, tours, rental cars – I can book it all.
I'm your travel troubleshooter. If you run into the unexpected, call me. I'll get it sorted.
I'll come to you – I'm happy to meet you at a cafe or after hours to chat about your plans.
I'm a local business, not an anonymous website or company based halfway around the world.
If you have any travel plans, or if you'd like a quote, please get in touch – I'm happy to help!