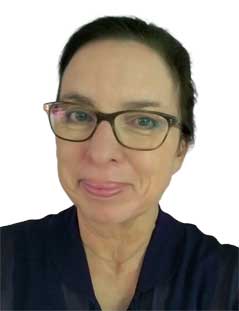 PH:
+64 9 361 5357
MOB:
+64 21 530 110
mandy.mcquilkin@nztravelbrokers.co.nz
Having been bitten by the travel bug early in life, working in the travel industry seemed the best option for me returning to NZ after an extended time living in London.
In the beginning – 24 yrs ago Yikes! There were many hand-written tickets and hours spent sitting on hold to talk to the airlines. Oh, how things have changed!
Being able arrange your holidays plans via an e mail sent from the comfort of your home has been a significant change for both you the traveller and me the consultant. There's no longer the need to make multiple journeys into a store to plan and book your travel when technology allows us to work much more efficiently.
Having said that, sometimes the vast amounts of information we now have available to us makes the process more confusing than ever. That's where my experience and knowledge comes in to help sift through the endless amounts of information, leaving you with exactly what you need and nothing you don't.
Whatever your travel needs are, I'm here to help achieve the end goal – a cost effective well organised and memorable travel experience. My experience covers all aspects of the travel spectrum including leisure, corporate and group travel, so what ever it is you need help with I look forward to hearing from you.
I have access to a huge range of travel specials and deals.
I'm a one stop shop for all travel. Flights, cruises, tours, rental cars – I can book it all.
I'm your travel troubleshooter. If you run into the unexpected, call me. I'll get it sorted.
I'll come to you – I'm happy to meet you at a cafe or after hours to chat about your plans.
I'm a local business, not an anonymous website or company based halfway around the world.
If you have any travel plans, or if you'd like a quote, please get in touch – I'm happy to help!