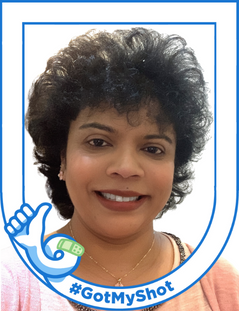 PH: 
+64 9 529 1443
MOB:
 +64 21 160 5078
manjula.walgampola@nztravelbrokers.co.nz
Join My Newsletter


"The World is a book, and those who do not travel read only a page" – St Augustine
Travel has been part of my vocabulary all my life – I am delighted to introduce myself as a Travel Broker for the award winning NZ Travel Brokers.
I have been in the industry since 1995. Where I have gathered a wealth of industry experience in all important areas covering Airport Operations, Wholesale , Groups , Corporate and retail Consultancy I am happy to share my knowledge with my clients.
Planning that dream holiday, Business trip or Overseas wedding or idyllic honeymoon? Then why not seek help from a qualified, experienced professional – Like me!
I have put together itineraries to virtually all parts of the world. Some have been very complex – others just require the reliability and accuracy that everyone deserves from a professional.
All arrangements are done for you on an individual basis to suit your budget and requirements. These reservations are personally booked and managed by myself. I offer all services including airlines, accommodation and transport options in an unbiased manner and guarantee friendly and helpful service at all times.
My aim is to offer an efficient and professional service and I look forward to hearing from you and the opportunity to assist you make your travel dreams a reality. With years of combined experience in the travel industry and as a result, I have a wealth of first-hand experience to offer. As Travel Specialists, I naturally like to share this knowledge with our clients, in the form of recommendations and suggestions, when we are planning each component of their journey.
Many of our clients are repeat clients who have then referred family or friends to us, therefore I feel it is a privilege and a responsibility to create the best travel itinerary.
I also arrange a great number of cruises for clients of all ages; because of the great variety of options and opportunities they can provide. You only have to un-pack once, yet you can visit so many fantastic destinations in one trip, as well as meet people from all over the world and all walks of life. The entertainment and night life can be so much fun on a cruise liner whilst the all meals included component can be really relaxing. When you consider the value day to day, it is a great way to do a travel holiday!
We take our role as Travel Specialists seriously. We are dedicated to finding a different travel experience for you; no matter where you want to go, or what you want to do.
Don't hesitate to contact us to plan your next holiday together.
Come fly with me!
"To move, to breathe, to fly, to float,
To gain all while you give,
To roam the roads of lands remote,
To travel is to live."
― Hans Christian Andersen, The Fairy Tale of My Life: An Autobiography
I have been most fortunate to have "lived" these words with lots of adventure along the way and would love to assist you in fulfilling your dreams.
I have access to a huge range of travel specials and deals.
I'm a one stop shop for all travel. Flights, cruises, tours, rental cars – I can book it all.
I'm your travel troubleshooter. If you run into the unexpected, call me. I'll get it sorted.
I'll come to you – I'm happy to meet you at a cafe or after hours to chat about your plans.
I'm a local business, not an anonymous website or company based halfway around the world.
If you have any travel plans, or if you'd like a quote, please get in touch – I'm happy to help!