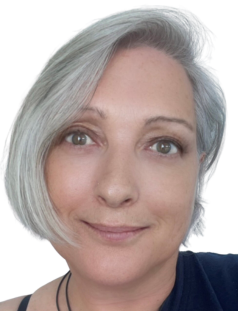 "Twenty years from now you will be more disappointed by the things you didn't do than by the ones you did do. So throw off the bowlines. Sail away from the safe harbour. Catch the trade winds in your sails. EXPLORE. DREAM. DISCOVER." – Mark Twain
To me, travel is the greatest teacher I know. I have learned about myself. I have learned about my world and most of all I have learned about other cultures, poverty, riches and inclusivity. I know I am a better person because of my passion for travel and it's that passion I bring to my clients.
I have worked in travel for many years and it's an industry I absolutely love. To be able to bring someone's travel ideas to life is helping to make dreams come true and that is not a responsibility I take lightly.
I think the most important word in our industry is 'trust'. You have to 'trust your dreams with me. You need to know you are being listened to, and I am passionate about ensuring your travel ideas become reality. This is what brokering is all about and this is the promise I bring to you. I will listen. I will advise but most importantly, I will do everything in my power to give you your dream.
After your holiday is booked, you can be assured you will continue to be updated, advised and looked after until your departure date and beyond. I absolutely love receiving emails while you are away and seeing those plans and bookings being lived in real-time.
I would love to hear from you and to be given the opportunity to make your dream a reality. I certainly look forward to hearing from you.
I have access to a huge range of travel specials and deals.
I'm a one stop shop for all travel. Flights, cruises, tours, rental cars – I can book it all.
I'm your travel troubleshooter. If you run into the unexpected, call me. I'll get it sorted.
I'll come to you – I'm happy to meet you at a cafe or after hours to chat about your plans.
I'm a local business, not an anonymous website or company based halfway around the world.
If you have any travel plans, or if you'd like a quote, please get in touch – I'm happy to help!

maree meates