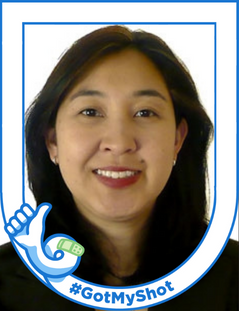 Phone: +64 9 529 9387
marsha.tan@nztravelbrokers.co.nz
Find Me On Facebook


Join My Newsletter


Everybody dreams about holidays in paradise, whether it's lazing on a beach in the Maldives sipping cocktails, jungle trekking in Malaysia or Cruising the Mediterranean.
I have been in travel for 15 years, have two gorgeous primary school-aged kids and a supportive and patient husband. Being a mum and a Travel Broker is a fantastic opportunity to bring together my passion for travel, my belief in delivering outstanding service to my clients, whilst being able to see my kids grow up.
Working in the travel industry, I have been lucky enough to have visited quite a few countries namely Malaysia, Singapore, Hong Kong, Thailand, Fiji, New Caledonia, Bali, USA, Japan and Korea, Europe and amongst others.  In the last few years, I have taken my family on cruises and we just love it. The kids especially as they just love the kids club and mum and dad can also relax.
I can't wait to share my favourite beaches, resorts, shopping locations and amazing food with you. I understand that everyone's idea of the perfect holiday is different and as such, I am committed to taking the time to personalise your itinerary, so your trip of a lifetime is exactly that.
As a mum to two kids, I especially understand travelling with kids. I have experienced travelling all over the world with my own kids from when they were babies to now, learning and keeping notes along the way. I know the kind of destinations and the places to stay to ensure everyone has a happy holiday.
I plan each of my client's trips as carefully as if I was taking the trip myself, providing you with as much information as possible so your trip is totally hassle-free. Given one of the most rewarding parts for me is hearing how your trip went upon your return, you know I'll do my best to make sure you have the best holiday stories to tell.
I am passionate about providing customer service that is second to none and it is my aim to exceed your expectations every time you require my help to make it truly memorable. You can depend on me to research the best deals and best value for your money.
My flexible hours enable me to have the time to go the extra mile for my clients and ensure I get the best deal to meet their travel needs – nothing is too big or too small or odd!
I love researching different itineraries, getting the atlas out and picturing how your holidays are going to turn out with all the components in place. I love my job as every client is different.
Let me plan your next unforgettable holiday.
Marsha Tan has been handling our family travel since 2011. Having proven resourceful and reliable, we asked her to handle the travel for my business, we have on average around 10 consultants at any one time engaged on international projects, often remote places. Journeys are complex and individuals' requirements similarly complex as well. Marsha commenced handling some of our business travel since 2013 when our long standing travel agent was away, and she has handled all of it since 2015. Marsha has proven the most rapidly responsive and reliable travel consultant we have worked with, and is also the best at being able to understand our needs and get us good value. She is to be highly recommended.

Stephen Eagle - Director, Fraser Thomas
What makes Marsha different from other Travel Brokers is her level of care and attention to detail when it comes to you and your family. For her, this isn't about making bookings. This is about a holiday you will want to remember for a lifetime. She genuinely wants to create the holiday that is perfectly catered to you. Because of this, Marsha is very careful to listen to what you and your family need, is patient with finding the right itinerary that works for you and is willing spend time to make sure you get the holiday you've been dreaming of. If you've been thinking about taking time out with the family, give Marsha a call to make it happen.

Thinza and John
Marsha has been our Travel Broker since 2011. She has provided an invaluable service to my husband and myself. Marsha thoroughly researches the location and the accommodation and then achieves the best price of both, before informing us. Marsha is a very happy and cheerful person and she always goes the extra mile for her clients. We have no hesitation in recommending Marsha as a Travel Broker.

Gary and Jackie Senior
We have used Marsha for all of our interesting or complicated travel arrangements for several years now. She is fabulous to deal with, replies promptly to questions, and is more than helpful in finding the right itinerary and combination of flights and hotels to make our trips awesome. We have recommended her to friends, who have also found the same high level of service. Marsha makes planning a trip as easy as possible.

Rob
Marsha is extremely professional in her dealings with us as clients. However, she always takes great interest in our personal travel interests and always follows-up after our travel has concluded to gain our feedback. I would recommend Marsha to anyone requiring a personalised approach to making travel arrangements.

Nigel Chee
I have access to a huge range of travel specials and deals.
I'm a one stop shop for all travel. Flights, cruises, tours, rental cars – I can book it all.
I'm your travel troubleshooter. If you run into the unexpected, call me. I'll get it sorted.
I'll come to you – I'm happy to meet you at a cafe or after hours to chat about your plans.
I'm a local business, not an anonymous website or company based halfway around the world.
If you have any travel plans, or if you'd like a quote, please get in touch – I'm happy to help!

MarshaTan